CRUISING THE MEDITERRANEAN PART III—CHOCOHOLIC BUFFET AND OUR LAST STOP TO CANNES, NICE, MONACO AND MONTE CARLO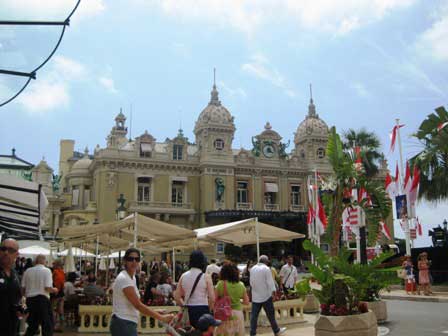 Travel Review by C.K.
One of the my favourite events on board the cruise ship is the CHOCOHOLIC BUFFET, where you will find a selection of delectable desserts from dark and white chocolates.  You will also have a choice of going for sugar added or no sugar added desserts.  You will also find different chocolate figurines on display.  It was such a delight to see all the creativity of the chef on board with their fantastic displays.  Not to mention that they also have dark and white chocolate fondue stations where they have different fruits that you can dip on the fondue.  One thing you have to know when going on a cruise, food will never be an issue, much so for desserts.  I managed to get a Filipno breakfast upon request from the Maitre D'.  So for the chocolate lovers, I recommend you to go on this cruise and witness the Chocoholic buffet.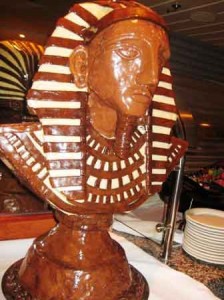 Since there was no dock in Cannes, we've been taxied over to shore. We enoyed our stop in this world-renowned resort town which is host to so many glittering movie festivals. After stopping in Cannes, we continued along a scenic coastal road that lead to Nice. Enter the city driving along the Promenade des Anglais, a splendid palm-lined boulevard stretching three miles along the Baie des Anges. We passed landmarks such as the legendary Negresco, an imposing hotel with a Rococo facade and the Russian Orthodox Cathedral, built with pink bricks, light gray marble and vividly colored ceramics that gives an exotic touch to the Nice scene. The drive continues passing Regina Hotel to Cimiez Hill, a sophisticated part of Nice with many large villas. We passed the Franciscan Monastery, gardens and Roman arenas before arriving in Old Nice. We visited the old city where tall houses, bright with flowers or washing, protect from the glare of sun and keep the streets cool. Continue with a walk on Cours Saleya, the elegant promenade of Old Nice, lined with shops and restaurants and with the famous flower market (the Flower Market is closed on Mondays). The beautiful lower Corniche will bring you back to Monaco. Note: During summer months expect extreme heat, crowded venues and long lines. We recommend that you dress in layers, wear comfortable shoes, a hat, sunglasses and bring bottled water.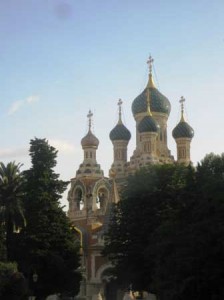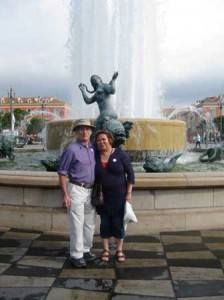 Touring Monaco and Monte Carlo can involve a considerable amount of walking but special arrangements have been made to use local city buses to transfer you up to the old town and Monte Carlo to avoid much of the walking. The city bus drove us directly up to the district of Monte Carlo, where we saw the Place du Casino, the Hotel de Paris, Cafe de Paris and the legendary Monte Carlo Casino. View the exterior of the magnificent casino and take some time to stroll along the luxury boutiques and cafes. Reboarding the city bus we were driven up to Monaco Rock, where we walked the narrow streets of Old Monaco. Here we saw the cathedral where Prince Rainier married Grace Kelly and where they are both now laid to rest. Our walking tour brought us further to the Prince's Palace Square where we had our free time to admire the exterior of the Grimaldi Palace and do some shopping. The Monaco city buses used are exclusively reserved for NCL guests. These local buses are designed for standing and seated occupancy, so some guests will stand during the short transfers. Casino de Monte Carlo opens its Salles Americaines (free admission) at 2.00 pm, with slot machines only. Salles Publiques (entrance fee of 10 Euros in cash) is open at 2:00 pm for Roulette and slot machines. Visitors must be at least 18 years of age and show passport or ID Card. Morning tours to Monte Carlo will not be able to enter the Grand Casino. There is a free-admission, American-style casino at the Cafe de Paris, which opens at 10:00 am. November 1st is All Saints Day and most public offices, banks and shops are closed on that day.