The Noble Achievements of Marivic Ambion – OFW of the Month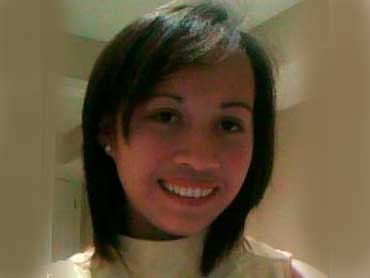 In her thoughtful ways, Marivic has accomplished a great undertaking, a selfless ambition to help other people achieve their dreams even if it costs countless sacrifices on her part. This made her be worthy of becoming the OFW feature for this month.
Marivic or Mary was born and raised from a happy family living in the simplest way of life in Roxas City, Capiz. She was the eldest in the siblings of four. In the Philippines, being the eldest means having a greater responsibility. And this will be manifested in this story.
After graduating high school at Roxas City School for Philippine Craftsmen, Mary enrolled at Filamer Christian College.  She took Bachelor of Elementary Education. Having a weak financial support from her parents during thattime, she applied to become a working student in their school. Because of her friendliness and good oral communication skills, she became a student assistant at the President's office in her school. Aside from making and receiving calls, she also helped in providing clerical assistance to students. She became the president of Working Students' Association because of her hard work and sincere dedication in serving her alma mater. She graduated in 2002.
While she was waiting for her ranking, Mary decided to find a temporary job in order to help her family and support the schooling of her three younger siblings. She was hired as Cashier at Gaisano Mall – Roxas City. She was already working for five months when she realized that her income was not enough to support everyone in her family. She came up to the idea of giving a try to work abroad.
In 2003, she flew to Taipei, Taiwan to work as caregiver. This was the inception of fulfilling her ambition, that is to help her three siblings finish college and to build a good dwelling place for her family. This objective inspired her to strive for the best, to overcome trials and obstacles along her way and remain strong in the face of all hardships. Being a caregiver in Taiwan is a tough occupation. Most caregivers including Mary, were deprived of their day-off or more exact to say, their freedom. She was not allowed to leave her employer's house for her first year. She was not able to attend church every Sunday. She had to eat leftover foods. She did not enjoy her life in Taiwan. All she had to do is work…work and bear hardships. But despite of all these, Mary endured everything. She did not even saved money for herself. She sent all her income to her family.
After several years of countless sufferings, Mary's noble aspirations have been achieved. Her brother Roy, graduated Bachelor of Science in Marine Engineering in Iloilo. Her sister Janice, graduated Bachelor of Commerce – Major in Banking and Finance at Filamer Christian College. Her youngest brother Darryl, will be graduating this summer of Bachelor of Science in Marine Engineering at Colegio De La Purisima Concepcion in Roxas City.
In December 2008, Mary has got a better opportunity, that is to work in Canada. She was hired as a nanny to the two kids of a very nice and happy couple. Up to the present, Mary is still working with this employer. They give her the nicest treatment and the real freedom. After all her hardships that yielded great accomplishments, Mary is now happy to see her family stepped up into a nicer way of living.