Emma Alava – OFW OF THE MONTH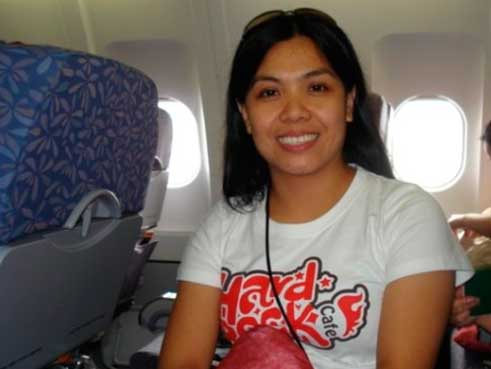 Pinoy Times wishes a very happy birthday to Emma Alava, our featured OFW for this month who will be celebrating her birthday this 24th day of April.
Emma grew up in Burgos, Isabela. Her parents were farmers. They own a huge portion of land for rice crops, poultry and other livestock. Because of these agricultural assets, Emma and her five siblings were able to finish their formal education. She graduated her primary education at Caliguian Elementary School and her secondary education at Caliguian National High School.
During her teenage years, Emma became a Kagawad for Sangguniang Kabataan in Caliguian. Because of this, she developed in herself the qualities of a good leader and a public servant. She is a very sporty woman. Emma plays tae kwon do, a Korean martial art for hand and foot fighting. She also became the Vice President of their University's Sports Club. She graduated Associate in Computer Science at Viscaya Institute of Computer Science and her degree in Computer Science at St. Mary's University in Bayombong, Nueva Viscaya. Shortly after her graduation, she was hired as a secretary in a private company in Ortigas Center, Pasig City.
In 2000, Emma was married to Ulysses Alava, a Veterinary Medicine graduate from Central Luzon State University. At present, he is working in Sta. Maria, Bulacan. They have one daughter, the 3-year old Trisha Honey Alava.  In order to secure adequate educational fund for the schooling of her daughter, she decided to work abroad. Emma was hired as caretaker to three children in Taipei, Taiwan. She took care of them for almost four years from 2004 to 2008. Hence, they loved her as their true mom.
In summer 2008, Emma arrived here in Calgary. From then up to present, she works as Live-in Caregiver. She is far away from her loved ones but as time passes by, she is getting closer to achieving her ambitions for herself and her family. In times of homesickness, she just plays her guitar and sing out her loneliness away.
-by Melvin Laureano