MANILA, PHILIPPINES – A CITY TO COME BACK EVERY NOW AND THEN……
MANILA,  PHILIPPINES – A CITY TO COME BACK EVERY NOW AND THEN……
Just like any other Filipinos living abroad, you will still find that Manila is always your focal point when you fly back home.  If you fly direct from Hongkong to Cebu, then of course, you won't have to stop in Manila.  But other than that, everybody needs to fly to Manila before they can reach their final destination.
What is there in Manila?  How big is Manila?  Can you go around Manila in a day? Let me give you an answer to this questions direct from a good source, WIKIPEDIA – The City of Manila (Filipino: Lungsod ng Maynila) is the capital of the Philippines and one of the 17 cities and a municipality that makes up the Manila metropolitan area, the National Capital Region of the Philippines. It is located on the eastern shores of Manila Bay, on the western side of the island of Luzon. With a population of 1,660,714 Manila is the second most populous city in the Philippines behind only neighboring Quezon City. The city's inhabitants, however, inhabit an area of only 38.55 square kilometers, making Manila not only the most densely populated city in the Philippines but also the most densely populated city in the world.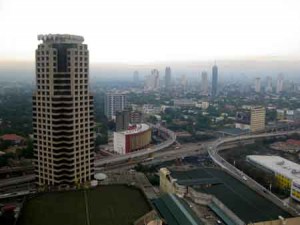 After living in Calgary for over 8 years, I went back to the Philippines in 2004 for the 1st time.  It was like a shock to me since I've been adjusted to living in Calgary and there's a big difference between the streets of Calgary and the streets of Manila.  Arriving at the airport, the Centennial airport for direct flights with Philippines Airlines from Vancouver, I felt like a stranger in my home country.  There's lots of things I never seem to know because of being away for so long.  Nevertheless, I should say that after my visit in 2004, I told myself that there is so much to see in my country that will make me keep on going back to enjoy the beauty of the Philippines that I never saw when I lived there for 36 years.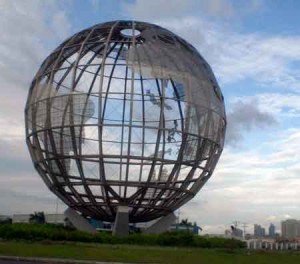 What not to miss when you go to Manila?
-  Make sure you visit Fort Santiago, full of history during the Spanish era.
-  Make sure you go and do your shopping at the biggest mall in Asia – MOA
-  Make sure you try one of those restaurants along Macapagal Avenue – Seaside Dampa where you can buy fresh seafoods and take it to one of the restaurants have them cook it for you the way you want it for a fee.
-  Make sure you go and shop for souveneir items under the bridge of Quiapo where you find the best deals.
-  Make sure you go for a night out and visit one of those popular comedy bars for a laugh.
-  Make sure you go to Luneta to see the monument of our national hero, Dr. Jose Rizal.
-  Make sure you go and visit old churces in Manila i.e., San Agustin Church, Manila Cathedral, Quaipo Church, Redemptorist Church and many more, most of the filipinos are Roman Catholics and that's why there is a lot of old churches that were even built during the Spanish era.
-  If you love the night life, you can go down to the Ermita district where there's love of nightclubs, videoke bars, comedy bars, etc.
-  If you want to see the business district in Manila, you can take a stroll along Ayala Avenue in Makati where you can find offices such as the Canadian Embassy, banks, and other big names in the industry.
-  If you love the arts, you can visit the National Museum of Arts and if you like to watch opera, concerts, etc, you can check out show schedules at the Cultural Centre of the Philippines or Folk Arts Theatres.
-  You can go and visit the newly opened Manila Ocean Park just right close to MOA.
-  You can take a sunset cruise by the bay.
-  Make sure to go back to your Filipino breakfast menu, tapsilog, longsilog, tocilog,etc. and have your taste of the bola-bola, bbq, and many more.
Yes, my dear fellow Filipinos, there are lots of things we can do in Manila.  So what are you waiting for?  If you haven't been back to your home country, start planning when you will pack your bags and make a trip to enjoy some of the things you can do back home.
For TFC subscribers, book to watch a show at ABS-CBN, just like what I did before going home, I made arrangements so I can watch SHOWTIME.
MANILA, MANILA, I KEEP COMING BACK TO MANILA…..a very popular tune that I will never forget……until our next travel review…….