The Main Ingredient – PORK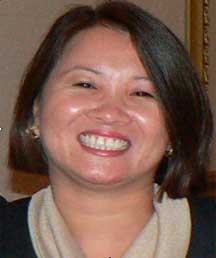 pdutkoski@shaw.ca
*** THE MAIN INGREDIENT segment aims to inform, educate, share skills and knowledge. It also hopes to satisfy most of our TASTEBUDS (the five elements of taste perception: salty, sour, bitter, sweet, and umami or savoury). Email your request INGREDIENT(s) be  featured for its uses, nutrient contents and/or cooking tips, and comments/suggestions. ***The author has had 13 years of experience in the field of Food and Nutrition, Research, Community/Public Health and Food Services combined. Earned the Degree in Nutrition & Dietetics (Philippines.) and Food and Nutrition Technology Program (Canada).  Information presented in this segment is  based on  nutritional books, online  searches and personal knowledge of the author.  Furthermore, all recipes featured in this segment are personally developed and/or original creations of the author, and are intended solely for personal use of the end users. This article and contents are copyrights and patent pending and therefore, no portion/ parts or whole  can be re-produced for any other use other than stated above without the author's expressed permission. Mbpd
Pork is popular throughout the world but most particularly in eastern Asia and the Pacific, while being a  taboo in Islam, Hindu and Judaism religions. It is consumed in a great many ways and is highly esteemed in  Pacific Islands and Chinese cuisines. These countries  preferr pork over beef mainly for  economic and aesthetic reasons, as  the pig is easy to feed and is not used for labour.
In the  Philippine Cuisine, like many Pacific Islands,  whole roast pork (Lechon ) is the center of the feast that graces  most Filipino tables.  There is even an annual   "Parada ng mga Lechon"  (Roasted Pigs Parade), a merry making festival in Balayan, Batangas  for the honour of the patron Saint John the Baptist.
The word pork is a culinary term for specifically denoting the raw meat of the pig, which includes cured, smoked, or processed meats (ham, bacon, prosciutto, panchetta etc.) It is also a common ingredient in sausages. Charcuterie is the branch of cooking devoted to the preparation of meat products such as bacon, ham, sausage, terrines, galantines, pâtés, and confit, which primarily uses pork meat or derivatives.
Pig(pork) is one of the oldest forms of  livestock  and is considered one of the most-commonly consumed meats worldwide, with evidence of pig husbandry dating back to 5000 BC. Pork is now popularly known as "the other white meat", an alternative to both chicken and turkey.
Pork is a nutrient dense food. Canadian pork provides 12 essential nutrients including high quality protein, iron, zinc and B vitamins. It  also contains  thiamin, niacin and riboflavin. It is  rich in other nutrients, such as phosphorous,  potassium and magnesium, which are important to our daily diet. Our bodies do not store its required protein needs, so we need to replenish it everyday. A 3-ounce portion of pork provides approximately half of our daily requirement for protein. The myoglobin content of pork meat is  lower than that of beef, but much higher than chicken.
Today's lean pork is naturally nutrient rich and qualifies for the Health Check™ program of Canada's Food Guide to Healthy Eating, which suggests that  choosing leaner meats, like pork more often. The Food Guide recommends 2 to 3 servings of meat and alternatives a day.(***Sources: Canada Food Guide, Canada Health Check, Wikipedia, Pork Checkoff)
There are also controversies behind pork popularity or lack thereof. So here are some myths and facts that may help you further consider pork as a  meat choice in the future.
Pork has too much fat.
All fresh pork cuts, except spare ribs, qualify as "lean" when trimmed of visible fat: that is, they contain less than 10% fat.

In fact, pork loin, centre cut, the source of many chops and roasts, is 42% leaner than in 1987!

Pork has too many calories.
Lean cuts of pork average between 150 and 200 calories per 90 gram serving.
Pork is high in cholesterol.
A 90 gram serving of pork tenderloin has less cholesterol than a skinless chicken breast.
Pork must be cooked until it is very well-done.
Pork is so lean that it will dry out if it is cooked too long! For a moist and tender meat, pork should be cooked to medium, or an internal temperature of 160°F (70°C).
TASTEBUDS
(The five elements of taste perception: salty, sour, bitter, sweet, and umami or savoury).
Pork Hamonado
Ingredients:
2 lbs pork loin (about 1 kilo)
2 cups pineapple juice
2 cups pineapple chunks
3 tbsp soy sauce
5 tbsp brown sugar
3 tbsp. cooking oil
Directions:
In a large bowl, mix the pineapple juice, sugar, and soy sauce .
Cut Pork loin into  2" cubes
Marinate pork with the pineapple sugar, and mixture for about 1 to 3 hours or overnight in the fridge
Remove the pork from the marinade and set marinade aside.
Pre-heat oven and  roast the marinated pork until the meat turns light brown. Transfer pork in a heat resistant dish and pour marinade on top and cover with foil.
Add salt and pepper to taste.
Simmer until sauce is reduced for 10 to 15 minutes. Uncover and bake for 5 more minutes. Serve hot
Yield: 6-8 servings
Pork Barbeque
Ingredients:
1 kg. pork
20 bamboo skewers
1 cup soy sauce
1 head garlic, minced
1 onion, finely chopped
1/4 cup of lemon juice
1/2 cup of 7up or  gingerale or beer (optional)
1 teaspoon ground black pepper
3 tablespoons of brown sugar
1/2 cup catsup
Procedure:
Cut pork meat 1/4"  thin and long and 2 inches wide.
In a ziploc bag, marinate the cut pork with the soy sauce, minced garlic, chopped onions, calamansi juice, ground pepper, sugar, catsup and gingerale/sprite .
Mix well and refrigerate for at least 1 hour.    ( **Tip:Prepare the bamboo skewers by removing splinters and soaking in  water  for 30 minutes to reduce burning during cooking).
String the pork on the skewers.
Over live charcoals or BBQ grill , cook the meat skewers on a medium flame/heat for 5 minutes each side – turning every couple of minutes on each side and basting with marinade while cooking.
Serve with Achara ( Pickled Green Papaya)
Yield: 10 servings
Pork Embutido
Ingredients:
1 kg ground pork
5 pieces of pork sausages, cubed
1 small  carrot, chopped
1 medium onion, chopped
3 tablespoons of raisins,  chopped
1 teaspoon of pickle relish
salt, pepper
2 eggs
3 tablespoons of flour
6- pre cut 3×4 " aluminum foils for  wrapping
4 cups of water for steaming
Procedure:
Using a food chopper or processor, mince your ingredients finely. With the help of your blender, mince each ingredient one at a time
In a large bowl, beat eggs  and put ground pork, then add all the minced ingredients and  mix them well.
Add  flour,  salt and pepper to taste.   Divide the pork  mixture into 6.
Pour water in the steamer and bring into simmer.
Drop 1 part of the mixture on  foil and roll it. (Seal the edges  carefully  folding the foil ends by twisting).
Place wrapped pork in the  steamer  and cook over medium heat for an hour.
Refrigerate overnight. Slice them gently the next day and serve with catsup.
Yield: 12 servings
CLASSSIC PINEAPPLE  GLAZED HAM
2 kilos of  fresh pork leg  with bone removed.
Brine:
¾ cup sea salt
1 cup of brown sugar (1 packed cup)
4 teaspoons of pink salt (insta cure #1) (4 teaspoons)
Simmering Mixture:
3 cups pineapple juice
1 bottle of beer
2 cloves
1 cup brown sugar
Garnish:
cloves, pineapple slices, marachino cherries
1/2 cup syrup for glazing (optional)
Procedure:
1. Wash pork thoroughly and dry using paper towel.
2. Prepare the brine. Stir all ingredients together until dissolved in 2 litres of water
3.   Using a huge syringe, inject brine into the meat muscles.
4. Place your pork in a large  ziploc bag then put in a bowl  large enough to hold the meat completely submerged in brine  and enough to fit in your fridge.Refrigerate for  24 hours. ** Tip: every 2 lbs= 1 day curing
5. Rinse it off and prepare  then simmer  on pineapple juice, beer, clove, sugar. Cook for one hour.
6. Transfer  the ham in the roasting pan. Place a small amount of water in the bottom of the roaster, approximately ½ cup.
7. Score the ham in a diamond-shaped pattern by using the small sharp knife. Depending on the size of the ham, place the lines approximately 2 to 3 inches apart and less than ½ inch deep. Cover the ham with the lid or with heavy-duty foil
8. Place the pineapple slices on the ham, making sure the pineapple slices are touching each other. Secure the pineapple slices to the ham with at least 2 toothpicks in each slice. Put 1 maraschino cherry in the middle of each pineapple slice using a toothpick to secure it.Insert the whole cloves into the scores you've made. Make a decorative pattern with them, making sure to place them evenly.
9. Bake on low heat, approximately 300-325 degrees F for an hour.
10. Remove lid or foil and continue baking for 15 to 30 more minutes, glazed with syrup occasionally
11. Remove ham from oven and let sit at least 15 minutes before carving; this will keep the juices in.
Yield: 10 servings
Lechon Paksiw
Ingredients:
1 kg left-over lechon, cut into cubes
2 tbsp cooking oil
2 tbsp crushed garlic
Salt and pepper to taste
¼ cup vinegar
1 cup water
¼ cup brown sugar
2 cups lechon sauce
Sauce:
1/2 kg pork liver, broiled
2 cups water1/3 cup onions, minced
2 tbsp garlic, minced
3 tbsp lard to saute the onions and garlic
1/3 cup vinegar
1/3 cup  brown sugar
1/3 cup  bread crumbs
1 tablespoon  ground black pepper
salt to taste
2 bay leaves
Procedure:
Paksiw
1. In a medium pan,  sauté onion and garlic.
2. Add  lechon  and cook for 5 minutes.
3. Season salt and pepper to taste
4. Pour in vinegar (Do not stir until boiling
5. Add liver sauce and water and bring to a boil.
6. Add sugar and bay leaves.
7. Simmer for another 5-10 minutes until sauce slightly thickens.
Sauce
Broil the pork liver until half done, then grind or chop very finely.
Add water and squeeze the extract through a cheesecloth.
Mix the liver extract with the sauteed onions and browned garlic, powdered crumbs, vinegar, sugar and salt.
Simmer in a pan over medium heat until thick and the liver is thoroughly cooked.
Add the ground pepper last.