MP Shory: Goodbye to the Canadian Penny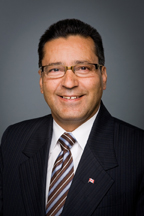 Calgary, AB – On February 4th, 2013 the Canadian Mint stopped distributing the penny. "Producing pennies was costing the taxpayer $11 million per year — money that could be better spent on services that are important to Canadians," said MP Devinder Shory.
It costs 1.6 cents to produce each penny, which is more than what a penny is valued at. In addition pennies imposed needless costs on small business owners, who had to spend more time it was worth to handle them.
"Phasing out the penny is good for Canadian small business owners, and good for Canadian taxpayers. It fulfills a commitment our Conservative Government made in the Economic Action Plan 2012. Many other countries, including Australia and New Zealand have successfully eliminated the penny."
Businesses are being encouraged to round the total final cost (after the tax is calculated) of cash transactions in response to the phase-out of the penny. The rounding will work as follows:
A total price ending in 1, 2, 6 and 7 cents are rounded down to the nearest 5 cent increment;
A total price ending in 3, 4, 8, and 9 cents are rounded up to the nearest 5 cent increment;
A total price ending in 0 cent and 5 cents remain unchanged.
Transactions done by debit, credit or cheque will not be affected by the change and will continue to be paid to the exact penny.
"I encourage all Canadians who don't want to deal with the hassle of trading in their pennies to donate them to one of the many excellent charities that are collecting them."