PINOY ITO, ANONG SAY MO?
By Roberto Ugaddan
NOW THAT YOU ARE IN CANADA, HOW DO YOU OBSERVE THE LENTEN SEASON AS A FILIPINO?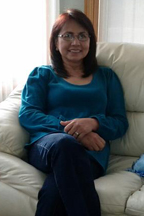 Nida Guillermo
First if all I make sure i reconcile with our Lord. Go to regular and special masses especially during the Holy Week. Fasting on meat on Good Friday. We also join the Station of the Cross at St. Mary's Cathedral. During Easter, we hold the Easter egg hunt with fellowship among the other members of the community. Nothing unique that we can do. We pray and we pray a lot.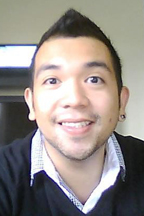 Gian Paolo Oliveros
I reflect.  I take a day or two to think how I live my life and for what purpose does it serve. I remember how the Saviour sacrificed His life for the good of others and I pray that I walk the same path of selflessness and genuine love.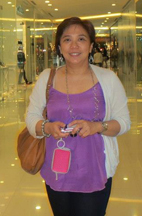 Pamela Evasco-Rellosa
It is sad to note that observing the lenten season in Canada has not been as intense as it had been when I was back home. However, I believe that Christianity should be practiced not only during a season but in our day to day lives.
Jane Chua-Esmilla
I follow by fasting…but not by not eating but giving-up or sacrificing stuff, like going to the mall/shopping.  friday no meat. Spent time for soul searching.  It doesn't matter what you give up for the once you love or like for the 40-day period, as long as the meaning holds significant value to us.
Go to church Good Friday and Easter Sunday and spend time with family.