Important Information for Filipino evacuees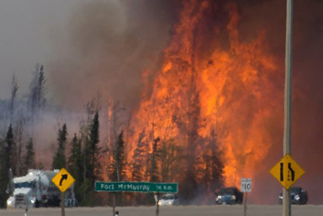 Filipino Community Groups start to work together on the Fort McMurray Wildfire
The Philippine Consulate General and the Philippine Emergency Response Team (PERT) are urging Filipinos displaced by the Fort McMurray wildfire to register with the Red Cross, regardless of where they are staying. This will help them avail of needed services and resources.  They can do so by telephone (1-888-350-6070) or online on the Red Cross Canada website.
Evacuees in Calgary, whether needing lodging or not, can also get help by going to any of the following evacuation centres:
Calgary – University of Calgary – Reception – Dining Centre, 124 University Gate N.W.
*For those evacuees arriving at the U of C in their own vehicle, Parking Lot 49 is available.
Calgary – Southern Alberta Institute of Technology – Residence Tower, 151 Dr. Carpenter Circle NW
Calgary – Mount Royal University – 200 Mount Royal Circle SW
Calgary – Ambrose College – 150 Ambrose Circle SW, Calgary
Services and supports include clothing, food, transit tickets, personal care items, medical resources, and emotional wellness resources.  There are reports that many Filipino evacuees are now in Calgary, staying with friends and family.
Temporary foreign workers and Filipino citizens affected by the fire also face other challenges, including loss of documents and employment. To address these, as well as immediate needs, the Consulate General is have been meeting with evacuees in Edmonton and Lac La Biche and have set up information booths in the evacuation centres.  Similar efforts will be done in Calgary.  Evacuees in the City are also encouraged to get in touch with the Consular office at Suite 920, 517 10th Avenue SW Calgary AB T2R 0A8  or by telephone (403) 455.9343; (403) 455-9457; (403) 455- 9483; (403) 455-9346.
PERT is working closely with the Consulate General and other Filipino organizations in Calgary to facilitate a more organized response by the community to the Fort McMurray disaster.  The most immediate need is the dissemination of critical and accurate information to those affected by the fire and those helping and directly in touch with them.  It is important that Filipino evacuees are connected to the supports and services provided by government, the Red Cross and other agencies.
The other areas of collective effort are the following:
Continuing liaison between the Filipino community and relief and rehabilitation efforts – There will be ongoing work that includes immediate relief, continuing support to those affected, possible relocation and rehabilitation of Fort McMurray.  The community needs to know where their efforts can be concentrated in this long process.
Documentation and mapping of needs – The scale and magnitude of the impact of the fire on the community is important to understand so that we can plan our responses accordingly. How many Filipinos are affected and what are their immediate and long term needs?
Advocacy – Many Filipinos, especially temporary foreign workers, will need support to address their specific issues regarding their employment and visa status and benefits.
Fund raising – Many individual Filipinos and organizations have and will donate to the overall effort, mainly through the Red Cross and other charities.  PERT's fundraising efforts will be directed to gaps and underserviced needs – especially to evacuees who are falling through the cracks of mainstream supports – and to more long-term needs.
PERT is an ad hoc group that comes together during times of need. It has gathered support for rehabilitation efforts in past disasters in the Philippines, including the 2006 Ormoc mudslide, 2009 Typhoon Ondoy and 2013 Typhoon Haiyan (Yolanda). The Fort McMurray effort will be its first initiative in Alberta.
Aside from the Consulate General, several organizations have already signified interest in joining this collective effort, including Babae, Philippine Festival Council of Alberta, Tamaraw Seniors, Philippine Catholic Society, Mabuhay Calgary, AKRA, Pinoy Times, Golden Generation Seniors Club, Calgary Nova Lions Club, Filipino Overseas Workers Association of Southern Alberta (FOWASA), Pinoy Times, Pinoy Times on Air 94.7 FM, Diaryo Pilipino, Radyo Pilipino (CJSW 90.9FM),  TV Pilipino and Migrante. And there will be more.