Congratulations to Greatway Financial on their 1st National Convention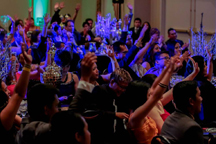 Greatway Financial was founded inDecember 2010 by none other that its CEO Mr. Marlon Antonio, who was also the recipient of Pinoy Times Most Outstanding Business Person of the Year 2015. Greatway Financial is the fastest growing MGA who started with 26 advisors and now has over 1,500 advisors all over Canada and this is made possible by its CEO and lead mentor, Mr. Marlon Antonio.
Mr. Marlon Antonio lives by Greatway Financial Inc. mission –  we believe family must come first. We're dedicated to helping many families by providing financial education and services that will enhance their financial situation. We also provide opportun, ities, a positive environment and an exceptional business system to ensure our advisors success in their practice. We wish to establish a relationship with our clients that will serve their best interests and achieve their financial goals. In addition, we desire to build successful partnerships with advisors that support their professional and personal growth.
Greatway Financial First National Convention was held last July 22-24, 2016 at the Ramada Hotel in Calgary and was attended by over 500 advisors from Saskatchewan, Ontario, Manitoba, British Columbia, Northwest Territories and Alberta.  It was indeed a very successful event and more power to Mr. Marlon Antonio and to the entire Greatway Financial family all over Canada!