Alberta implements provisional ban on temporary foreign workers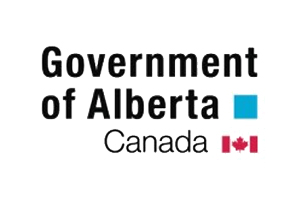 ALBERTA, Canada – The Alberta province recently implemented a 24-month ban on the hiring of temporary foreign workers (TFW) to prioritize Canadians or permanent residents.
Applicants of jobs under the TFW program, which includes 29 skilled occupations, will be on a "refuse to process list."
Employment and social development Canada said the 29 skilled occupations were chosen because there was a sufficient pool of unemployed Canadians or permanent residents with those skills in Alberta.
The recession and high unemployment hitting Alberta, especially in its oil and gas industry — the largest sector that hires foreign workers — has become the reason for this new initiative in the province.
This meant bad news for many kababayans counting on the TFW program to enter and be eligible for permanent residency in Canada.
"Like welders, carpenter, pipe fitters and many others…for me, I have a son who is a welder back home in the Philippines, and he can no longer come over here because of that 29 skilled occupations being banned here in Alberta," said Claro Cagulada, an Edmonton resident. "I hope that the provincial government will reconsider this development soon."
Severely affected are those who entered Canada through a work permit, and were counting on obtaining permanent residency through their high-skilled occupation experience.
"Hindi maganda kasi marami tayong mga kababayan lalo na yung nandito pa nga they are still foreign workers wala silang pag-asa na makapag-apply sa 29 skilled occupations na yun lalo't na may mga qualifications sila," said Mandy Servito, council of Edmonton Filipino Associations. "At saka ang mga kabayan natin na sa Pilipinas pa wala silang chance na para mag apply dito sa Alberta."
Herbert Ortillano of Nasipit, Agusan del Norte entered Canada in 2008 through the temporary foreign worker program.
Like many kababayans with a high skilled occupation, he was able to obtain permanent residence status.
"I understand that the economy is not good. During my time the Alberta economy was good; that's why they hired foreign workers."
source:http://news.abs-cbn.com/overseas