Carlo on Angelica: She'll remain special to me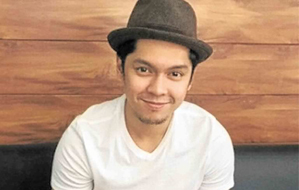 "If ever any one of us finds a new partner, I wish this person would learn to accept the fact that Angge (short for Angelica Panganiban) will always have a space in my heart," declared Carlo Aquino. "Whatever happens, Angelica will remain special to me."
Carlo, who broke up with Angelica in 2005, said a lot had changed in the latter, who used to be "shy and timid. She is now outspoken, more loose and confident in how she carries herself."
People have been speculating that the renewed interest in the two actors' relationship is because of a new project that their home network, ABS-CBN, is cooking up for them.
Giddy, excited
"I really don't know. Our bosses said they would be pitching something to us soon," Carlo admitted. "A new project with Angelica would be cool. It's been three years since we were last seen together, but only in an episode for 'Maalaala Mo Kaya.'"
Carlo seemed to be bent on making the actress feel all giddy and excited. Not only did he send Angelica a bouquet of flowers on Valentine's Day, he also treated her and some close friends to dinner that day.
He likewise surprised Angelica with a visit during the latter's autograph-signing session for Beau Ang's book, "Para Kay Ex."