Publisher's Note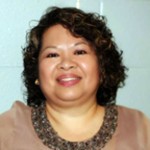 by C.K.
Now that winter is over and spring had finally sprung, it's time to spend more outdoors than indoor activities.  I'm  sure that even the pets we have wants to wonder around in this wonderful weather.  I just got a glimpse of the crocuses on our rock garden and a few perennials  coming back from being winterized. There's more greens in  our surroundings, which makes our environment more lively than just all white.
What are the fun things we can do during spring?  Well I got a few to help you with having fun during springtime.
1)  fly a kite
2)  have a barbeque party
3)  go biking
4)  go hiking
5)  take the children to the playround
6)  on a nice day, go to the lake
7)  go camping

do your spring clean-up
9)  time to re-decorate a few things in and out of the house
These are just a few things you can do with the family during springtime.  Don't miss your dose of Vitaming D on a nice sunny day. It's good for your health.
The BAMBOO CONCERT TOUR AND THEY SANG IT ALL 2018 did it's first leg of the tour in a back to back concert in Calgary and Edmonton.  With the following of  BAMBOO, it never missed a beat!  Bamboo fanatics were screaming and dancing to his rock music.  The Voice coach never lose it's magic to his followers.  It's really something that his followers are waiting, when he will be back again for the next concert.  Congratulations to the organizers both in Calgary and Edmonton for a job well done!
Happy Mother's day to all nanay, mama, mommy, mom, inay, ina and whatever term you use to  call your mother.
Until next issue, God bless everyone and enjoy the spring time!