Millennials in real estate: Shaping the future of home buyers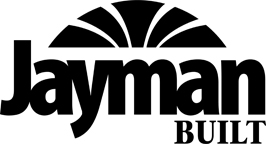 Widely-known as the disruptors, the millennial generation is shaping the way Canadian industries operate from sales and marketing to finance. The most recent industry subject to this evolution? The housing market.
Millennial home buying trends are evolving based on the generation's financial status and access to information. With more millennials entering the Canadian start-up scene and looking beyond the nine-to-five job to supplement their income, these young adults are rapidly embracing home ownership. As millennials continue to break the mold of the typical first-home buyer, it is now more important than ever to stay up-to-date with these trends.
Jayman BUILT is a home builder who is focused on providing first time homebuyers in Edmonton, Calgary and surrounding communities with the resources and information they need to build a house that fits their lifestyle. They recognize that millennials have unique wants and needs when building their home, and Jayman has the innovation and forward-thinking needed to accommodate this demographic.
Hillary Marsden, Area Sales Manager for Jayman BUILT in Secord Heights in Edmonton believes that buyers today are smarter than ever with the access to previous generations of knowledge both internally and online, and that home builders need to offer products that are unique and high-quality.
We asked Marsden what millennial homebuyers are looking for when building their first home, and here's what she told us:
What trends are most prominent among millennial home-buyers?
Millennials seem to be drawn towards the more unique floor plans and innovative designs. They can research what is trending with the ease of social media and the internet, and they want something fresh and current in the market.
How are Jayman BUILT homes reflective of these trends?
We offer innovative and unique floor plans, especially within our detached garage product which is an excellent choice for the first-time home buyer. We offer a quality product with a ton of value, and with the amount of research the millennial buyer has access to, they are self-educated on what to look for. They also have the previous generations in their ear advising them on what to look out for.
What makes millennials' preferences different to previous generations?
Millennials want something modern and fresh, stepping away from the common layout that has been comfortable for many previous generations. They want to stand out and have something different and unique that also has that 'wow' factor.
Why do you think millennials are driven to own their own homes rather than renting?
They have the influence of the previous generation advising them that it's a smart investment, and they also see all the reality home shows, flipping homes, investment opportunities, and other renovation type home shows. With all these influences they really view it as one way to have success, and measure success in their personal and professional lives.
What do you think caused the sudden shift toward home ownership?
Millennials are starting to come to a point in their lives where they are ready to settle down and build a future for themselves, like their parents did. They have previous generations guiding them on what they should buy, and that it's a good time to buy. At Jayman, we often see parents coming to give the final stamp of parental approval, or guiding the millennial buyer to ask the right questions if they aren't able to physically come with them.
How do home builders need to adapt to the trends of this unique market?
Home builders need to offer something that is a quality product and a great value. The buyers today are smarter with all the access to so many generations of knowledge, both internally and online. Give them something that they can be proud of and excited to show off to their friends and family.
What other upcoming trends do you see in the housing industry?
Higher-end finishes are popular in our younger generation of buyers. They see so many things online that are must haves, versus the older more conservative generation of first-time buyers. More and more innovative ideas and trends are born all the time, and with the access of the online world, builders will need to adapt to stay relevant.
What type of homes does Jayman BUILT offer that appeal most to millennials?
In our detached models, our Sonata and Renew models are our most popular. The Sonata features elegant 11-foot ceilings in the great room with steps up to an elevated kitchen and dining space. It gives you the feeling of a New York loft, but in the peaceful comfort of a private single-family home.
Our Renew Single Family home includes a half-finished basement and is open to below from the main floor, allowing the floor to ceiling windows illuminate the basement in daylight. Incredibly innovative, with the irresistible quality of Jayman BUILT, they are among the most popular plans with our millennial buyer for good reason!
Why are Jayman BUILT homes the best option for millennials searching for their first home?
Jayman offers high quality homes with incredible value and innovative designs. We believe that anyone can add a quartz counter top, or a nice hardwood floor to make the home look shiny to the eyes of the buyer, but how the home actually performs is what really counts. The ever-growing awareness of our impact on the environment, means Jayman's commitment to sustainability will become increasingly important to millennials. With the access to the knowledge we hold online, it's about more than just saving money (but they like that too!). Our energy efficient and Built Green Certified homes are the perfect choice for any first-time buyer.
How are Jayman BUILT home offerings different than other home builders?
We know every family is unique and has a vision for their dream home. We have thoughtful design ideas for each of our floor plans that offer our home owners a chance to personalize their home to suit their individual needs. Options such as upper floor laundry, expanded ensuite bathrooms, main floor bedrooms, and many more options to make the perfect home just for them.
Why do the communities that Jayman BUILT builds in appeal to millennials?
We are proud to say we are part of award-winning communities around Calgary, Edmonton, Leduc, Cochrane, Sherwood Park and Airdrie. Communities that have incredible innovative amenities such as sustainability plazas, parks and trails, ponds, schools, transit access, up and coming recreation facilities, and much more. We know the unique amenities appeal not only to our millennial buyer today but will be valued and appreciated by generations of Jayman BUILT home owners for years to come!
What are some incentives that Jayman BUILT offers first-time home buyers?
At Jayman Built, we pride ourselves in our integrity pricing structure. We believe in Best Price First always, because every single customer is of great and equal value to us. What is so incredible about this for any home buyer, especially a new home buyer, is that they don't have to worry about negotiating. We've already done that for them and provide our honest and best price up front. No more finding out your neighbor got a better deal than you! Just honest prices, every time, for every home buyer. This is one of my favorite parts about the company, because it aligns with my core values. Knowing I can offer them the honest answer and best possible price right from the start, gives me peace of mind.  I can truly focus on helping them with their dream home, and not ever have to choose between my customer and a bottom line.