WIKA AT KULTURANG PINOY FESTIVAL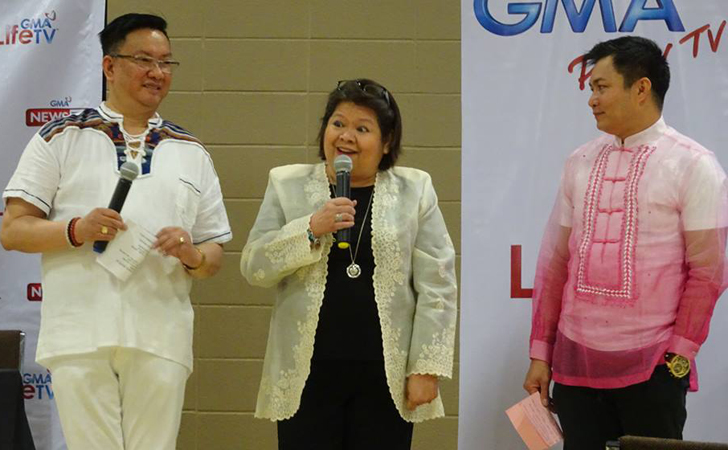 by Rochellie Lywin
It was a nice day last August 30, 2018 that the doors of Thorncliffe Greenview Community Association was open for everyone who came to celebrate WIKA AT KULTURANG PINOY FESTIVAL organized by Pinoy Times Entertainment to commemorate BUWAN NG WIKA in the Philippines during the month of August.  There were food vendors and exhibitors the whole day and everyone enjoyed the traditional Filipino foods and desserts.  It was a great way to support a free event.
Consul General Gilberto Asuque was present during the opening of the festival to a few words to all the attendees and mentioned the relevance of  teaching our children our national language even if they are already living abroad.  Another speaker who came was Mr. Ben Isidro, CAFFA President, who gave his welcome address.  Ms. Connie Kriaski, the organizer also gave a short talk on the importance of our national language especially to teach our children some of the basic words that they can use when they are at home with their parents and siblings.
The emcees for the event were Mr. Alan Isidoro and Earl Apuyan.  They had a line up of program from singing, dancing and even zumba demo by Selina Cruz.  Mr. Pepe Siapno was also present with the Young Once dancers who performed a folk dance. They also had a  costume parade of children from Good Vibes Events of Ms. Fely Batalla.  And aside from that they also had a Filipiniana fashion  show and the presentation of candidates for the upcoming pageant Mr., Miss & Mrs. Philippine Ambassadors 2018.
The exclusive media partner, GMA PINOY TV, brought in none other than Ms. Solenn Huessaff straight from Manila to spice the audience with her song numbers and dance and audience participation contest.  This is the first time ever that GMA PINOY TV sponsored a Filipino community event in Calgary.  A big thank you to Ms. Faye Nalicat, the international marketing representative from Vancouver for making this possible.
Most of all, Pinoy Times Entertainment would like to thank Barlow Motors their presentor sponsor who make someone happy with their lucky draw of $ 500.00. Thank you to Markjoel's for providing a lechon  and to Chef Ricky for his contribution for the meals provided to the performers and volunteers. And special thanks to the rest of the sponsors and food vendors and exhibitors.  Until next year for a much bigger, busier PINOY FESTIVAL!