GLOBALFEST 2018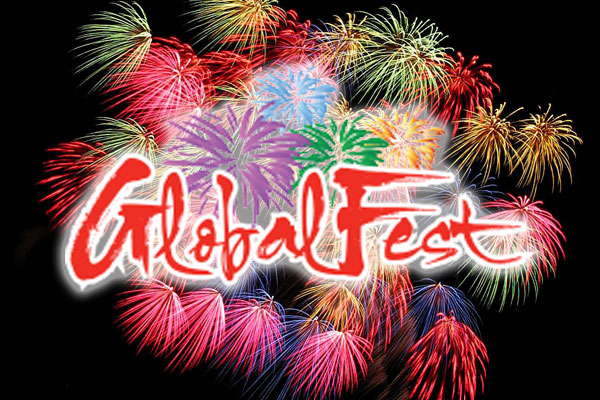 It was indeed a full packed that night when the Philippines showcased their expertise when it comes to pyrotechnics presentation during the 3rd night of the well attended GLOBALFEST 2018.  If I'm not mistaken this is the 4th time that the Philippines has been a part of the festival and the Philippine delegation was always well applauded by the audience.  I made sure that I will not miss that evening as PINOY TIMES has been a community partner of Globalfest for the past 10 years.  That evening was an amazing display of fireworks synchorized with the music in a timely manner.  No wonder, the designer, Robert Basihan has been doing mostly international shows and competitions not just in Asia but in other parts of the world.  Thank you to Leegendary Fireworks for their first time participation in our yearly festival of pyrotechnics presentation here in Calgary.
To give you a brief summary of what the Philippine delegation's presenation was all about, here's is an official description of their presentation together with the music that they have used to lit the sky that evening.  Again, congratulations to the Philippine delegation for bagging the PEOPLE'S CHOICE AWARD FOR PYROTECHNIC PRESENTATION FOR GLOBALFEST 2018!
PHILIPPINES
TUESDAY, AUGUST 21, 2018
http://globalfest.ca/international-fireworks-festival
Title Of Show: Apocalypse (War in Heaven)
Designer: Robert Basihan, Leegendary Fireworks Inc.
Description:
The Philippine team will perform with a theme that focuses on apocalypse and revelation, which is a war in heaven, a battle between the forces of good and evil during the end times. Similarly, in real life, it is our constant battle to survive against all things that may come to test our strength, our faith, to withstand temptation and to prepare ourselves for our final destination; heaven. There will also be a prelude commemorating the heroism of the late Benigno "Ninoy" Aquino Sr, who passed on August 21, 1983.
Leegendary Fireworks, Inc. is now a third-generation pyrotechnics company; with its factory situated on a twenty thousand square meter lot located in San Ildefonso Bulacan. Leegendary Fireworks, Inc. is just one of the few local pyrotechnics company in the Philippines to use a computerized firing system, the FIREONE and PYROMATE FIRING SYSTEM, a world-class pyrotechnics hardware used and preferred by some of the biggest and brightest names in the international pyrotechnics scene.
Musical Program:
| | |
| --- | --- |
| Song Title | Album/Artist |
| 1. Handog Ng Filipino Sa Mundo (Gift to The World) | Various Filipino Artists from around the Globe |
| 2. Magkaisa (Let's Unite) | Virna Lisa |
| 3. Lalaban Ako (I Will Fight) | Manny Pacquiao |
| 4. Mars | Gustav Holst |
| 5. A Call To Arms | World of Warcraft OST |
| 6. Navras | (Matrix Revolution OST) Juno Reactor and Don Davis |
| 7. O'Fortuna | Carl Orff |
| 8. Last of the Mohicans | Gael Royal Scots Dragoon Guards Orchestra |
| 9. Lux Aeterna (Requiem for a Dream) | Clint Mansell |
| 10. 2001: A Space Odyssey (Space Zarathurstra) | Richard Strauss |
| 11. 1812 Overture (Cannons) | Tchaikovsky |