Erwinism: Storms, Scars, and Salvation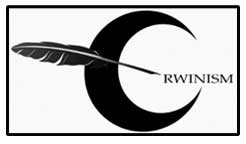 By Erwin D. Maramat
The man behind this melodramatic and somewhat pretentious sounding article is not a success, and like yourself—if you could relate—I have my ups and downs. Nothing sharpens an iron than another iron, at least this is what I believe and right know this bond is happening to you and I. Am I rich? It really depends how you look at it; I have a wonderful family, all the air I breathe is still free and I am drinking the best water in the world; therefore, I am rich and blessed.  In most days I fail, and I try, and I fail, and I try, but that's what life is all about…sometimes.
At one point in our lives, we are browbeaten by circumstance. Ground to a pulp. We free fall in terminal velocity in the depths of despair. We are bludgeoned and kicked in the mud figuratively and sometimes literally. As much as we have already abandoned our ship, we still have to keep moving even though at times it is clear that our sole option is to fail.
It is better to keep failing and trying than be cursed with a single regret that won't change anything. Regrets are ghosts of the past that will come to haunt you and leave you a prisoner in the outside. People would rather cling to the promise of regrets with the (mistaken) impression that it's inevitable; thus, they are powerless from changing it. People fear failure for many reasons and one of them is because they think that everything is lost, and they are knocked down for good, but in a universe where everything is transient even failure is static. One need not go far to hear the deafening sound of defeat, the heavy thuds of feet dragging weary souls back home is the beat that one is sure to hear in the streets. Life is too short to feel sad all the time, emptiness is not something that we can medicate all the time. There are days when we get out bed with the will to do better. Deep in thoughts we sometimes say, "I will try, but…" Words of the faithless, doubt has subjugated the desire that serves as our life support and is euthanized by the echoes of our action. The "but' has murdered 'I will try' in cold blood. The brilliant exemptions of our times have conquered all the 'buts' and all we see is that shiny packaged success delivered by Amazon and without postulating how their remarkable feats came to fruition. Not all are favored, many were born into impoverished households, many are not blessed with sound functioning body, but despite the challenges some came through.
We try to make sense of everything, but our lives starts with a blank.
Don't spend your time overthinking about what a blank is or who put it there and why it's there in the first place. The blank in itself has no meaning unless you fill it with something, then it means something.
We are but layers of evolution and residue of a star that burned out. Some of us curse the skies for ostracizing us and casting us out to wallow in a world of rot and decay and yet despite the woes with which we are cursed; we've been likened to a virus, defiling everything in our path. We seek to be significant that would metastasize into an insatiable thirst to conquer the universe and tame it. Søren Aabye Kierkegaard once said, "Life can only be understood backwards; but it must be lived forwards."  We bury our faces in between faded pages of curious volumes upon volumes inscribed by the pandemonium we masterfully craft as a race in hopes that we may be purged of the darkness in our id and learn the unlearnable lessons of warfare. Blackened rivers bleeding ashes of yesterday long gone, screaming silence as sweet as the tar in our lungs; we gasp for air, but we refuse to resign from our vices and in futile pursuit to stay here longer, we just let nature take its course and snuff the living flame in us.
We try to make sense of everything, hoping to find meaning, but meaning is obscured by words which we wed with our realities—realities that are defined by puppet masters who pull our strings.
Sometimes the only salvation offered to us is to embrace the beating and keep the bruises and scars to remind us that the past is real and that you are there, and I am here, and we will keep going.
A Room for Error
Failure doesn't mean you are a failure… it just means you haven't succeeded yet. ~Robert Schuller
In a recent interview a retired Kobe Bryant, who left an exciting memory for his basketball fans to cherish, talked about how his dad told him, "No matter what happens, I love you." These lifechanging words gave him the opportunity to fearlessly make mistakes and learn from them, knowing how the story went and what legacy he left on the court, those words are something worth thinking about. Find those words as that of God's and he is giving us a shot, but the only person standing in our way is the man in the mirror. No one becomes a master the first try and surely down the road there will always be a tipping point and what does that tell us? That we are human and unlike hyper optimistic barely in their 20's life coaches, we can fail, and as much as we could, we can also succeed if we try. Courage is worth the investment. We have to have the courage to dream. We have to have courage to fail. We have to have courage to get back on our feet. We have to have the courage to forgive ourselves. We have to have the courage to pick up shards of our shattered dreams and instead of sweeping them under the rug, we have to have the courage to mend them and try making them happen. We have to have the courage to face our doubts and doubters and be thankful to God for a glimpse of a promising vision of the life we want for ourselves that we may or may not get, and yet have the courage to try and pursue it.
God hands you a paper and a blank, the question is what do you do with the blank?