Erwinism: Taking the Lid Off a Leader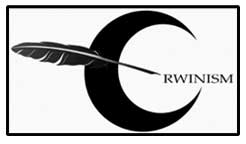 By: Erwin D. Maramat
With great powers, comes great responsibility. These words were wisest advice and tragically the last that Uncle Ben gave Peter, so the director of the Spiderman did just that and saturated the film with CGI. The world is evolving at a rapid pace and those words ring true in our lives more than ever. If we are to save mankind from well… self-destructing, we ought to help the Tide pod-eating champs of today into becoming the next brand of leaders that the world deserves. Instead of losing them to mobile mentors which has done nothing good but turn them into self-entitled samurai machines, we should consider educating them further by leading them and guiding them.
The topic in this article mostly focuses on horrible bosses and the dying breed of reliable leaders and if laughter is the best medicine, then truly, some people's common sense is a pharmacy. So, begins this article:
"As we look ahead into the next century, leaders will be those who empower others."
-Bill Gates
Leaders don't need a position to lead, but they always earn it.
Unlike bosses who boss people around, leaders aren't born into a role but the other way around. They don't cling onto a position of power but would rise to the occasion to empower others. Leaders were designed to lead, so they make wise decisions and take accountability when doing so which in turn earn the trust and respect of their followers. Often, this is the case as to why leaders are entrusted with power. Bosses often perceive people working under them as nothing more than subordinates intended to cater to their insidious wiles. How often do you hear the terse remark? "You are getting paid by the hour so don't complain."
"If your actions inspire others to dream more, learn more, do more and become more, you are a leader."
-John Quincy Adams
Leaders will show you how things are done; hence, mentors.
An admirable quality the most leaders possess is they walk the walk and talk the talk. Bosses blatantly disregard the limits of people and would have the audacity to say that the task is easy even though they themselves are not able to accomplish such task. Leaders on the other hand will walk you through the process and will tirelessly guide you until you have mastered your task. They believe that I once said that what is being asked of me is impossible to do until my supervisor who was half my size started lifting the what I thought was a heavy object. Afterwards, he just told me, "Don't size up a problem with your eyes until your will has done the weighing." To this day, that very gesture has inspired me to try before I say no to something.
It is easy to wear the label of integrity, however, as it always is action is an accurate gauge of character. There is no louder voice than that of character, and try as some people might, there is such a thing as a Freudian slip which inadvertently reveal the nature of one in unexpected times. Leadership is character in itself.
Leaders encourage; bosses criticize.
Often, bosses display a blasé attitude to   ward their subordinates with an ever highly indelicate way of pointing out the shortcomings of their people, whereas, leaders take on the role without an ulterior motive of exploiting them and they further expand their role by taking accountability for everything.  Bosses often overlook when their people go the extra mile and to make matters worse, they break them down when people fall short in meeting their expectation. Leaders are great coaches, they are refined in many ways, considering how their people feel. They encourage them to keep on trying. Some people stay in their jobs even if it merely guarantees a fairly decent amount of success because of how the organization is managed.
"The true price of leadership is the willingness to place the needs of others above your own. Great leaders truly care about those they are privileged to lead and understand that the true cost of the leadership privilege comes at the expense of self-interest."
― Simon Sinek, Leaders Eat Last: Why Some Teams Pull Together and Others Don't
Leaders see opportunity in uniting people and bosses when dividing them.
There is a reason people seek opportunity elsewhere. If not for disgraceful governance maybe things would have been different from my country of origin. For every Filipino who is reading this, I am certain that some of you will disagree. The country is in the state of detritus for a long time. Red, yellow, blue, white…etc. it has been nothing, but conflict of colors made to serve the interest of a favored few. Some people would tell you, this president has done so and so, but so what?  Isn't that what they are elected to do in the first place? Do the people really think that the government will make their lives better while they are binge-drinking? That's what I thought. If you think of this as a fallacy, put our country's history under a microscope and there you will see how Bonifacio, Luna, Del Pilar, Panday and so many too even mention have been betrayed for fighting for the country they loved.
Leaders are meant to unify people. They see that by working together they can accomplish feats. They are willing to make the ultimate sacrifice by putting their self-interest aside for a greater cause which is the greater good. Bosses are different, they are engaged in mudslinging and other propagandas to lengthen their positions with an intent to siphon every resources and assets they can get their hands on and when caught they suddenly fall ill.
"The single biggest way to impact an organization is to focus on leadership development. There is almost no limit to the potential of an organization that recruits good people, raises them up as leaders and continually develops them."
-John Maxwell
Leaders nurture people; bosses water them down.
Leadership involves people. Leaders often draw strength from its people. Through crises, people develop their esprit de corps which often reveals character in a team. A leader reaches out and pulls his people back on their feet when they get knocked down. A leader knows a leader when they see one. They don't see them as a threat, but rather a colleague deserving recognition.  Bossy individuals have a different perspective, when they see potential, they do everything they can to undermine the person, when a person is fortunate enough to rise to their ranks, they often find ways to make that person smaller for fear of losing power. This actually exist in real life. Look at politicians and you'd know what I mean, and even closer when you look at office politics. Another metric that separates a leader from a boss is the ability to measure people through their potential and the effort that their people give them; leaders measure the success of an individual through their passion and relatively how that impacts and inspire people around them, bosses weigh people based on their titles and ranks and anyone outside that is considered inferior and thus, expendable.
There are so many qualities that makes a leader a leader, and not all of them can be documented. I would highly recommend that you read books by John C. Maxwell, Simon Sinek, and yes, Ernest Hemingway for inspiration. There are also people in our history that people if with open heart can learn a great deal of lesson: Mother Theresa, Mahatma Ghandi, Nelson Mandela, and Jesus Christ above all.