Erwinism: Thoughts and Prayer: A Blasphemy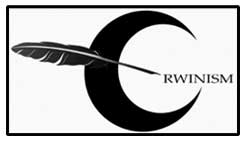 By Erwin D. Maramat
"Mother Teresa is burning in hell as we speak," muttered under his breath barely audible under the roar of a five-ton truck's engine. "Excuse me? "hoping that my ears are betraying me. "I said, "Mother Teresa is burning in hell as we speak," a remark that brazenly leapt out of the mouth of my co-worker's filthy mouth while I was reading a book about her life and notable works as a nun.  I could have thrown a fit by arguing, but I took the highroad. For the life of me, I could not fathom why and how he arrived at this preposterous conjecture, then again, he elucidated the reason behind the distasteful comment. "You see Erwin, I'm not perfect; however, I'm. . . (a moron.) I had to censor it from there. Of the many good things that Mother Teresa has given, the only thing this guy could come up with is that she belonged to the wrong faith and it offends his blunt sensibility.
What really gets me sometimes is that people of faith focus more on the courier rather than the message delivered. Overzealous devotees who quote holy books and take them out of context and tailor them to fit their argument and interpret them for others so they could dismiss the other side of the argument without hard facts to sustain their claim. They have wilfully declared themselves as the official spokesperson here on earth and unlike any academic discipline there is no way of verifying their claims, yet they use it to their credit to condemn and persecute. Didn't you read the memo? Isn't the message of love and compassion toward mankind? To be expected, people will take this the wrong way, but who cares?
The only vice that cannot be forgiven is hypocrisy. The repentance of a hypocrite is itself hypocrisy."
― William Hazlitt, Selected Essays, 1778-1830
The Absolute Truth
In all of history, how many people have been murdered in the name of God? How many times have different religions been an ultimate mean to control and manipulate people?  We are no stranger to these matters, in this supposed age of enlightenment, how many have perished for their faith and how many more are yet to be sacrificed in the altar of madness? If these tragedies are necessary and casualties are to be expected, then what exactly is the message we are learning? It is not abstruse, and the truth is clear as day, people confuse religion for spirituality. Make no mistake, I'm neither an atheist, nor do I seek to attack what you believe, all I am saying is that we could be better, and we could work toward a common goal of putting a deeper meaning in our being as humans, or embrace our fate and let nature take its course.
The absolute truth has been imposed time and time again. The earth is heliocentric that is now established, thanks to Copernicus, but he had to keep his mouth shut. The relatives of Harry Potter who were scorched at the stake mistaken to witches.  Michael Servetus who discovered pulmonary circulation in the 1500 was accused of heresy and just like Harry Potter's relative was also burned at the stake. There are thousands of cases of religious persecution history, but only few has ever questioned it. If this wasn't the 21st century, I would be burning at the stake instead of having a burned steak.
The Creation of a Deity
From my perspective anyway, having been evicted out of Eden for the curious consumption of a fruit; people have been engaged in petty squabbles and heated debates to no end for centuries and without the intervention of higher power, people would always debate over the matter of truth.  God created man in his own image, but people insist creating him or her based on human ideologies, all for the sake of being right, and if God is being misrepresented should we not be ashamed of our actions?  Same goes true for science, isn't it peculiar to weigh God's existence and immediately dismiss it based on human standards? If we are merely specks in the universe, how do hope to accomplish comprehending something that is beyond our intelligence—human intelligence? The problem with mankind is just because a number of us understand the fundamental of the universe at a scale, we tend to perceive such knowledge and wisdom as the fundamental for everything.
"A person's character is shown through their actions in life, NOT where they sit on Sunday."
― Navonne Johns
Talk in Work's Absence
Faith without works is
Talk without works is
Faith without works is
Dead, dead, dead, dead
Talk, Talk lyrics, A Perfect Circle
What can I do to help? Rarely would you find this in the comment section of a social media post. Although well-meaning, many just extend thoughts and prayers. God helps those who help themselves and will gladly help if we humans would do the same for our fellow humans, but no, a greater number of us would rather be sycophants. If we do help, there should be a camera around to capture this glorious moment. Lo and behold, when posted, the world applauds. It has been a social norm to practice such image-branding.
If we are true to our thoughts and prayers, then isn't it just to reach out and extend a helping hand? An important lesson I have learned is that those have so much and very little to give are not really giving; those who have little and have much to give understand love and the urgency to show it.  An undeclared act of kindness and generosity without publicity is as sincere as it could ever get.
We have to extend our Sundays over the other days of the week, and we cannot limit our better nature in the confines of our mosques, churches, temples, and prayer venues, it has to extend to our communities, starting with our families. If we cannot walk our talk, we have to at the very least try.
Heaven
No one knows what is in the great beyond or where we go when we fall asleep permanently. Yes, yes, there are accounts of people who have come back to life after a near-death experience, but still, would it illogical not to question it? What does this entail? While we are here, why not treat each other with love? Again, this is not asking for a unicorn, it is doable, we can co-exist, and we can practice what we preach. Why wait for that ticket to paradise when we can share all the goodness that we have here?