Reinventing Cleopatra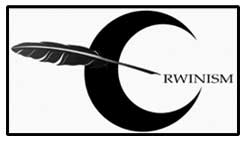 By Erwin D. Maramat
"I believe in being strong when everything seems to be going wrong. I believe that happy girls are the prettiest girls. I believe that tomorrow is another day, and I believe in miracles."
~Audrey Hepburn
I Need a Hero
I don't think of my daughter as a princess. Although, as a father I treat her as one, in all honesty and firm conviction, I don't want her to be one. I think of her as the as*kicking Lara Croft. Firstly, what is a princess? In a strict definition, it is a ruling monarch of principalities. The media portrays her as a fragile woman singing with cattle and chicken performing menial house chores which in my opinion must be equally shared by everyone living in the house.
In history, it is the prince who inherits the throne and rarely a chance as such bequeathed to a princess. Why, if you may ask? The answer is obvious…we are sexists and for the most part we think of women as the weaker gender. Adorable little girls dream of glitter and glamour because they are programmed to perceive life as that. They are damsels in distress waiting for prince charming to rescue them from their misery and they had better play the role well for they are at the mercy of the daydreaming
Prince with the exemption of the veritable Princess Diana. My daughter needs no rescuing, I am here. I am Liam Neeson and when I'm gone, she has to take it upon herself to be that knight in shining armor. She had better learn Jiu Jitsu and gun fu. Am I suggesting that she be violent as again some people might misconstrue? Of course not, I'm encouraging her to be strong and emotionally equipped to face the world and for her to celebrate her womanhood without being limited to the stereotype views our society puts on people.
You are Beautiful (No Matter What They Say)
"I think women are foolish to pretend they are equal to men; they are far superior and always have been."
~William Golding
To be beautiful is to grace the cover of a magazine, that is not beauty, it's a celebration of vanity which downplays the character of women by stating what beauty should be like. It's saddening that many women feel inadequate because they don't measure up to the standards imposed by our societies. It's common place to see cliché-looking teenagers to pick on other less popular girls in school and many parents inadvertently encourage this despicable act. Perhaps we ought to teach our children to expand their views and be empathetic toward others. A fundamental part of the Danish curriculum is called Klassens tid. It teaches children ranging from the age six until sixteen to be more empathetic by listening and understanding other children. This has dramatically decreased bullying in their schools. It shows that refining the character is an absolute must before the looks.
Girls are more than just pin up portraits of women, they are stronger than they are depicted. Think about Mother Theresa who selflessly devoted her life in the service of others; Marie Currie, who despite the odds stacked against her namely being discriminated for her gender identified new elements and established cancer treatment centers; Rosa Parks who refused to give her seat to advocate racial equality; Diana Spencer or more popularly known as Princess Diana who participated in charity works and her advocacy to ban land mines and above all, our mothers who raised us as fine people.
The Power of One
I have nothing but admiration for single mothers. The most radiant and sincere smiles beam from their faces despite the weight of getting by bears down heavily on their hearts. My friend Porsche takes care of her multitalented son Ethan while attending to an ailing mother; Jaycee works as an Uber driver to provide for her son; Mona still has the energy to go camping with her son McKinley and pitch a tent and manage her small-scale maintenance company; and Mrs. Connie Kriaski who provided her children a wonderful life despite facing the odds in a new found home of a country.  These women are some of the strongest women I know who didn't hold on to princess attitude but see themselves as warriors dedicated to give children and families a better future. I am lucky to have a mother who raised me the way I am and a wife who completes me. In an alternate universe, I could be wasting away in a corner, but it was my wife who saved me from that. Despite a hectic schedule at work she still finds time to make a hearty meal and take care of his hieroglyphic-writing caveman. As I'm writing this, she is wiping the counter puzzled as to why I am grinning in front of my laptop.
Love at First Sight?
"When virtue and modesty enlighten her charms, the lustre of a beautiful woman is brighter than the stars of heaven, and the influence of her power it is in vain to resist."
~Akhenaton
We are solely focused on appearances. It is evident in the thousands of approving blue thumbs on a Facebook posts of a woman's selfie showing her cleavage and winning the comment 'idol.' They say it's love at first sight, but in truth it's the sexual urges that hide behind this notion. I used to believe this, but time has debunked this senseless idiomatic expression for me. How could one possibly love a person whom they have just met? Loving out of impulse accounts for break-ups and divorce. Why? Falling in love out of physical infatuation and sexual urges obscure the mind.  The devastating effect of such impetus is displayed in marriages, in a study done by IFS (Institute of Family Studies) nearly fifty percent of marriages end in divorce in the US. Most men associate beauty with character, that is why in the course of the marriage they are always taken aback by their spouse's shift in character…I mean like…duh!!!  The reason I am bringing this up is because most parents whose child is a girl make it a point to highlight beauty to emphasize who they are, but in truth there is more to character than just the looks.  It is safe to say that real love takes time and for it to materialize the feeling should transcend beyond the visual. Men should cease as perceiving the ladies as mere sex objects to fulfill their carnal desires and erotic fantasies. Those who outgrow this phase is often rewarded with lifelong partner that remains beautiful. Here's a point to that; physical beauty expires over time no matter how hard people cling onto it; the beauty from within stays with a person and gets better with the passage of time.
Love Fit for a Queen
A disclaimer more than it is a self-contradiction, I do not long for my not so little girl to be a princess, but when she comes of age and love eventually finds her, I hope that her man would treats her as a queen. Even at this age, I dream of dancing with her on her debut and after some more years walking her down the isle to hand her to the love of her life.