Though The Fig Tree May Not Blossom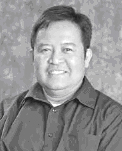 Here is a poetic expression of one of God's servants in the olden past crying out over the hardship and trial brought upon them, and yet the Divine Creator seemed silent in the midst of their suffering.  By way of using a metaphor language comparing a fig tree or a vineyard that bears no fruit or a barren field:
"Though the fig tree does not bud and no fruit is on the vines, though the olive crop fails and the fields produce no food, though the sheep are cut off from the fold and no cattle are in the stalls, 18 yet I will exult in the LORD; I will rejoice in the God of my salvation!…"             (Habakkuk 3:17-18)
Sometimes, even a believer goes through waves of life's conflict and suffering.  It may be losing a job, marital problem, or health condition that questions the essence of one's faith.  Despite this, let us take to heart the message of the Holy Bible that God is an all-knowing and all-powerful God who is in sovereign control of everything.  All throughout man's history, the LORD orchestrates things as He pleases.  We just need to trust in the LORD and be focused with praise that "The Sovereign LORD is my strength and we need to rejoice in the God of my salvation."  God fulfills His promise to reward the righteous.  If the world says, "No pain, no gain", the Bible affirms that "God blesses those who patiently endure testing and temptation.  Afterward they will receive the crown of life that God has promised to those who love Him. Praise the LORD!
Pastor Nilo can be reached at (403) 816-9642  at Jesus Word of Life Church.