Top 10 Fashion Trends To Add To Your Wardrobe In 2020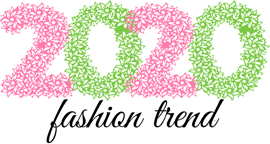 As we enter the new year, the first order of business is to get rid of all the dated trends that were overexploited in 2019. Let's just say, nobody wants to see another pair of tiny glasses for a couple of seasons, and a break from sequin is good for humanity.
Kick start 2020 with newer trends that are going to be dominant in your wardrobe. Highlighter hues, tiny bralettes and statement shoes are some of the trends demonstrated by celebrities. Here's or list of the top 10 fashion trends of 2020.
1. Pleated Skirts And Blazer
Board-room dressing but make it chic. Power dressing has a whole new dimension this year, with pleated skirts and well-fitted blazers taking the centre stage.
2. Bermuda Shorts
Form-fitting cycling shorts are so 2019, this year is all about the Bermuda shorts  that are comfortable yet trendy.
3. Highlighter Hues
Neons make a resurgence every couple of seasons, and it has come back again in the form of highlighter hues. The bright popping greens, yellows and pinks that you used to highlight your notes back in school will now be a part of your closet.
4. Feathers
Let sequins take a backseat and allow feathers to make way into your wardrobes. It's a maximalist element without the sheen and shine.
5. Vintage Prints
Look beyond the regular floral prints and experiment with abstract, vintage prints that are unconventional.
6. Printed Pantsuits
Another addition to the power suit phenomenon is the printed version. Bored of stark coloured suits, dial it up a notch with bold prints.
7. Over-Sized Glasses
Big and functional sunglasses are all the rage in 2020, bidding the tiny frames adieu.
8. Tiny Bralettes
Giving the cropped tops a run for their money are the dainty bralettes that are slowly becoming a crowd favourite. The tiny bralettes can be layered with a blazer, worn under a mesh top or simply styled with a pair of denim.
9. Bodycon Dresses
Nothing accentuates your curves better than a form-fitting bodycon dress. Although it's a classic, the silhouette has been reinvented by adding a few inches at the hem, making it longer than the usual.
10. Micro Bags
Big and functional tote bags were swapped with tiny bags. The itty-bitty bags made for the perfect arm candies.
Source: femina.in