Erwinism: Happy New You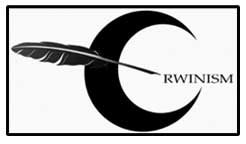 "You need clarity. It's an amazing thing."
"I do."
"No s#*t, I do! I mean who doesn't? I am in desperate need of clarity—a 2020 vision and 2020 is now here."
What a remarkable suggestion from my optometrist. After conducting a number of eye exams and treating me as if I were in preschool by instructing me to identify the letter before me—J for jerk, I thought—he concluded that I am far-sighted. Again, he was right. I overthink about the future. I think about the uncertain. I think about the inevitable and I think about powerlessness.
Are we that powerless though?
One need not go far as to reach the theorized border of the universe to confirm the existence of a multiverse. Where you and in I stand is a vantage point of endless scenarios that will remain unexplored because we are endowed with indecisiveness. I once came upon a beautiful prose by Sylvia Plath in an old book called 'The Bell Jar' and it reads, I saw myself sitting in the crotch of this fig tree, starving to death, just because I couldn't make up my mind which of the figs I would choose. I wanted each and every one of them, but choosing one meant losing all the rest, and, as I sat there, unable to decide, the figs began to wrinkle and go black, and, one by one, they plopped to the ground at my feet. Arguably there are millions of ways to interpret it, but the version my mind has woven for me to understand is that we as denizens of this chaotic realms overwhelm ourselves with network of goals that leave us cursed with listlessness because we don't know where we are heading let alone where to start, but in doing so we lose the opportunity to have any goals at all.
For this year, here are some goals that I would like to bring up, a list of resolution of you will. If you have some more ideas feel free to hit me up at YourErwinism on Facebook.
Get on with It#
"Rahhhhhgahhhrahhh." ―Chewbacca
Understand this, the road to irrelevance is down the road. Everything has an expiration date and call it what you will, but there is a small window for us to relish our prime. Danny DeVito said that getting old is a gift, and indeed it is, but while we are young and while we still can; it is important to make haste and pursue the things we love. One day the world would be without us, it's just a matter of time before we turn into the forgotten and it's not what we will be leaving behind that will lend weight in the looking back; it is the goodness that we take with us.
Learn to Let Go#
"If you truly want to be respected by people you love, you must prove to them that you can survive without them."
―Michael Bassey Johnson, The Infinity Sign
Forgive the past and be grateful it happened in your life. Of course, there are those who hold grudges against you. There are those who are bitter. There are those who hold ragdolls with locks of your hair and prick them with needles while incanting the forces of darkness to torment you. Guess what? You always have a choice. Everybody deserves peace, so hold that imaginary universal remote in your hand and start muting the hatred and bitterness. There is also a lesson we can draw out from augmented reality—you can turn the visible, invisible. Words are a dime a dozen, and when they throw it your way remember that it's your mind that deciphers the meaning of this hisses and moans.
Be that Amazing You that You have always Wanted#
"Faithless To be yourself in a world that is constantly trying to make you something else is the greatest accomplishment."
– Ralph Waldo Emerson
When our faith in ourselves crash, there is a need to refresh the page and it may take time for it to reload. Sometimes things don't go your way, but quitting is not always satisfying option. Everyone has a concept of what their ideal self is and often it's the thought of social approval that extinguishes that intrepid urge that we have. Take a chance on yourself. For as long as you live in the shadow of expectation, you will never be free; hence, you will always be unhappy.
Collect Skill Points#
'More enduringly than any other sport, wrestling teaches self-control and pride. Some have wrestled without great skill – none have wrestled without pride.' —Dan Gable
It's a perfect time to learn new things. Learning is an essential tool in life and of life. While most people are collecting points off their credit cards, the brilliant ones collect skill points which in the long run will ultimately bring more than just coffee cups or coffee itself. Learning opens new avenues which means new adventures which ultimately makes life less monotonous. I spend my money on books and interactive online learning and the more I discover, the easier it is to cut the ambiguity of living and that in itself is a reward. On the plus side while everything else depreciates, learning increase your character's net worth.
Dare to be Different#
"What sets you apart can sometimes feel like a burden and it's not. And a lot of the time, it's what makes you great." —Emma Stone.
If you haven't noticed people are replicas of one another and the more clone-like an individual is the more expendable he becomes. It's quite hard to break from the norm, but whatever makes you different makes you unique. The same means leads to the same problems; the same solution means the same outcome, it is a bold move to break from the pack, but this is the literal meaning stepping back and being able to see the picture as outsider.
Don't just be Your Own Worst Critic…Be an Overbearing Trainer#
"Be your own worst critic. When things go wrong it's tempting to shift the blame. Don't.
Accept responsibility. People will appreciate it, and you will find out what you're capable of." ―Paul Arden, Whatever You Think, Think the Opposite
Every year people come up with things they want to achieve and want to change but fail in doing so, why? Because they never try starting it in the first place. We are facing the exact surface area of the sun we have visited many times after our resident planet had spun three hundred sixty-five times to generate the illusion of night and day which leads to another generation of an illusion called new year and while indulging in that make-believe we take it a step farther by promising ourselves with unrealistic goals and the reason why they remain unreal is because we don't push ourselves hard enough to pursue them. Anyway, there's always a next year, right?
Put Love Where It Should Rest#
"I sustain myself with the love of family." —Maya Angelou
Never lose sight of the connection that makes you who you are. As the other half who stand as the parent of two, it is clear that there are things you have to give up in your life so you can accommodate the ones that do matter. After all that's all where all the hard work should inevitably be invested. I am just a proper noun doing away with the adjectives and adverbs because I am partial to the idea that we must focus verbs that involves our families.
And no, this not just a article. It is a way of me telling you that whoever you are; wherever you are and whatever it is you are going through, this serves as a pat on the back saying that everything is going to be fine and you are going to be okay just persevere and do your best because the very next day of your life may just be the new year you need and the new year you deserve.