Erwinism: Quarantined—A Bruise in the Light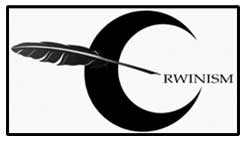 One way or another we are all murderers of hope. Fragile and innocent, hope stares at the pallid moon wane its way out of existence. It is all that is left of him as he taste the air one last time before the light leaves his eyes. Hope has never abandoned anyone, but now he is left to die in a dark alley, and we are all guilty as charged.
What was your typical morning like before our world was plunged into chaos when this vicious pandemic swept the globe? Our routines have dramatically shifted ever since. Even our values. Just a couple of months back, my wife and I were traversing through the wilderness of Costco when we inadvertently ran into people aggressively coiling their arms around packs of tissue and glaring at one another as if they were going to be pilfered of new found love for toiletries.
Desperation has turned us back in the dark ages where primal instincts purge humanity in people. Suddenly, everyone is vigilant. There is a sense of paranoia, but who can blame us for being so? If one so much as give out a light cough, a sea of heads will be turned in that direction with armed with disdain and judgement.
Many of us know how it transpired. It was a single case that we talked about with our family, friends and co-workers reaching our shores until we saw its steady rise. In the genesis stage people did not take it seriously, then it blew out of proportion. The city was detoxified of commerce and zeal. The once vehicle-packed streets are empty in the midst of plummeting gas price. Playgrounds and parks were wrapped in yellow tape warning people to get back. Everyone was advised isolation and isolated, we were.
But we are witnesses and casualties of it all and we have that connection of shared experience. Both the airwaves and bandwidths were saturated with the bad news of Covid-19. More than ever we feel alone, but much has it been scorned and frowned upon, the virtual remained open for all of us to venture. We still had an uncompromised freedom to keep in touch and this time more attentive. This thing has brought the worst, in the same vein, also brought the best in beauty of simplicity innate in humanity. I can only ascertain the validity of such event through anecdotal evidence; however, much of what I have observed have been experienced by you. Here are some lessons you and I cannot take for granted.
A Renewed Sense of Life's Value
"The ultimate value of life depends upon awareness and the power of contemplation rather than upon mere survival."
—Aristotle
Life is too short and that is a given. We all wore blinkers and our eyes are set on the finish line, but the great pause allowed us to become rooted in the present and see it for what it is. We became conscious of the things we have been taking for granted. It is tragic to know that for so many of us who are safe from the pandemic can only do so much as to imagine that many of our elders have succumbed to this fatal disease. It is a good time to reflect on how every second packed in our transient lives must be dedicated in pursuing meaningful goals. It is a good time to reconcile our differences and live a life of peace. We can start by being appreciative of what we have while dreaming big and striving to make it happen.
Health is Truly Wealth
"He who has health has hope; and he who has hope has everything."
—Arabian proverb
This is an antiquated maxim, but we have yet to learn our lesson. We may have all the material trappings of this world, but without health, we are as good as impoverished. It is now established that as simple as washing our hands can save not only our lives but the lives of people around us. It is now worth knowing that conscious about our health can improve and lengthen our lives. Prevention is always better than cure no matter how our health cards and company insurance card cover us.
From Estranged to Established
"At the end of your life, you will never regret not having passed one more test, not winning one more verdict, or not closing one more deal. You will regret time not spent with a husband, a friend, a child, a parent."
—Barbara Bush
Remember the time when we used to be family? A time when you and I talked face to face and not face to phone pretending to be listening kind of thing. A time when we had a great time relishing the moment somewhere magical and not somewhere where we can take selfies that nobody cares about. Stupidly, it takes something ghastly to realize that we are disengaged with people that we love and more connected to our vanities. This pandemic has given us the opportunity to be with the ones we love without paying any thought on how limited time is. It was also a good time to see the things that either bring joy or meaninglessness inside the house. Now that is a lesson you can also bring the next time they open up the malls. Practice social distancing please.
Revisiting Our Fondness to Learn
"A plant needs roots in order to grow. With man it is the other way around: only when he grows does he have roots and feels at home in the world."
—Eric Hoffer
I have always wanted to learn how to play Back in Black by ACDC on the guitar, and since there is nowhere to go, I sat down and learned while my wife was busy doing her arts and crafts. There are so many pleasurable activities of which we deprive ourselves and it is a perfect time to pursue our passion or pursue an avenue we have not explored before.
Empathy Rekindled
In an attempt to evade the unseen evil lurking somewhere, most of us stayed indoors to do our part to stop the spread and flatten the curve so we can reclaim normality in our lives. We helplessly watched in horror as this health crisis unfolded claiming lives, still there are those who say that is a small fraction of the entire populations lost. Those numbers reflect someone dear to someone and no matter how insignificant the number may be, to lose someone you love is as devastating as losing everyone. It is relieving to know that we have heroes out there who willingly risk their lives for the greater good.
The Blind Side
"Humility is not thinking less of yourself, it's thinking of yourself less."
—C. S. Lewis
This crisis was an antidote for our society's hubris. As humans, we have walked on the moon, detect blackholes millions of light years away from us, and made our presence known in subatomic worlds, yet despite wealth and military power, nothing was able to slow down Covid-19 as it devoured the globe. Perhaps a smidgen of humility is required of us to accept that we are not above the force of nature. Scientists have warned us about the doom looming over the horizon, but we have seen how ignorance can deaden logic. Perhaps we can be more proactive in trying to understand our planet and stand vigil against those who want to exploit it for monetary gains.
Hope may be slipping, but here we are ready to perform the much-needed CPR, and while we are here, we might us well embody hope.