Embrace the Cold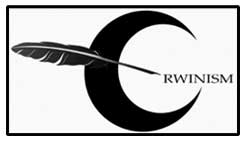 By Erwin Maramat
It is A Rainy Day, Come Out and Play
"It rained wildly, desperately, as though the sky had something to prove."
— Abby Geni, The Lightkeepers, 2016
2020 has been horrendous so far. Numbers three, four, thirteen and the infamous six-hundred and sixty-six were all submerged in the depths of bad luck are now displaced out of the superstition pool and they now tremble at the sight of this year.
Yet, around the corner, sparing not even the venerable towers of our city looms winter.
Myles a wise friend of mine once said, "if a situation is not in your favor, it raises an important question; what do I need to learn from this?" So, what do we all need to learn from this? Nothing more pressing comes to mind than the notion that in this time of helplessness and pandemonium, how do we look at circumstance with a sense of optimism? It feels as if it were an endless tunnel. Times like these make me reflect on my life. Drawing out from my thought's archive, I come upon something I have learned decades back.
To my child's limited scope, nothing was a beautiful as the falling rain at dusk. There was a window in our living room where flies hangout and die in the summer and droves of aunts act as hearses for these pitiful creatures. It was once my favorite spot because you can hear everyone on the ground floor having the most animated conversation and once it starts raining they disperse like the ants on the ledge of our window.  I might have been nine or ten at time and to the best of my recollection as soon as I get home, I would grab one of those Nescafé jars and make myself black coffee and pollute it with three lumps of sugar and as soon as I hear the pouring rain beating on the roof, I would jump on our saggy sectional and pop my head out.
The process of precipitation was a theatrical classic happening outside our living room window. Thunderclaps and lightning crashes set the mood and drops of rain use the roofs as snares. It starts with a subtle thump and then another and then another slowly building into a groovy crescendo. Act one is mostly about pandemonium: people swearing for limited sunshine they have gotten as they pull their damp clothes off the clotheslines; children bolt back home grumbling; people bringing out their pail and basins to collect as much free water they could. It was a joy to watch and the soundtrack playing in the background was surreal.
Through all this fiasco, rainy season is nothing out of the ordinary, yet subtle when it falls it is in unison with people's faces. Nothing enrages my mom more than a dark overcast heralding rain. Not me, I love it. It is a preference more than it is a fetish. Well, tell me who is not really enamoured with the idea of making love while the pouring rain serenades in the backdrop?
As soon as a child steps out in the comforting world of innocence, the young one is launched into the harshness of reality. Unlike Peter Pan, Neverland issued me an eviction letter, so I can embrace adulthood and to frame it in a vocabulary that everyone can understand—it sucks!
Embrace Winter
"He who marvels at the beauty of the world in summer will find equal cause for wonder and admiration in winter…. In winter the stars seem to have rekindled their fires, the moon achieves a fuller triumph, and the heavens wear a look of a more exalted simplicity."
—John Burroughs, "The Snow-Walkers," 1866
Christmas is big in the Philippines. Back in the tropics, nothing can enthral people than how it is depicted on TV. Of course, what is Christmas without snow? Snow is created there to adorn trees and only the imagination is the limit. From grated Styrofoam to plastic foil, you name it, everyone turns their creative minds up another notch just to get in the spirit of the season. In fact, there is a Christmas village where I lived that held an event which showcased a snow machine which spew soap suds to simulate snowflakes.
Fast forward, here I am. I cannot express my elation when I saw snow falling for the first time. The world around me paused and I looked up to the sky in a parking lot at Chinook Mall and I can almost hear the high-pitch sound of sleigh bells and it rang Yanni, to some Laurel. I was wearing sweat suit and then ill-humoured truth stroked my face and whatever joy was in me froze.
Fast forward, every year, I am one of those who mutter despicable adjectives when summer is over, because once construction season has ended, time skips autumn as if it were a bad CD player.
But winter does what it does best, and that is be itself. It does not care how many times we all slip on ice. It does not care how long it takes for us to shovel the walkway in the morning. It just does not care.  I can imagine Father Winter shrugging his shoulders while giving out a spiteful smirk followed by the copyrighted question, "why so serious?"
Besides winter to keep us company, most of us are guilty of keeping one more charming mistress—despair. In faculty, kindred. In spirit, one. Amidst joy, amidst drudgery, she beckons and lulls us into a trance, the likes of which is unleashed by pills peddled in dark alleys. Our despair turns into the most devoted seductress we have—no surprise we invite her this time of year.
The funny thing is we always let it get to us. We know that it comes around every year. We treat winter like we do Mondays. We morph into grouches. Is it really that bad though? Not for hockey fans it ain't. I was revisiting memories when I remembered how I loved the rain as a child. People can only have so much of it if you do not believe me ask someone from Vancouver.
When my son was little, he was always persistent to go outside to build a snow fort in a field near his school. Since I was working nightshifts and I was a grouch, I often refused to take him, but on days that I could, his face would light up as he jumped with joy. Even when thermometers say that it is a bad idea, he would wear his oversized snow boots run out in the field, scoop wintry crystals, and lay them down like Lego.
It was good sign to embrace the cold.
The Parallel
"We are only as strong as we are united, as weak as we are divided."
― J.K. Rowling, Harry Potter and the Goblet of Fire
I could not think of a better time to write this. We are in deep, but we all have each other. Our seductress is at the door trying to move in and on top of that we have people trying to politicize the crisis at hand. Our economy is at an all time low and that rings true around the globe. Senseless killings and racial divide has been a constant plague and we have the antibiotics to cure us as humans, but we must be willing to help ourselves. Winter is here, and all we can do is make the most out of it.  That the essence of unity commences when trying times arise is certain. When darkness has us in its grip that the burden of collective spark where we never had must be supplied. No courage is antecedent to difficult times, for this unpleasant event rouses courage into being. Hence, we must stand together, for we are all in this together..