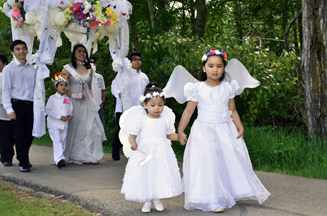 RED DEER REPORTS:
By Prodie Gar. Padios
PRESERVING the cultural and religious beliefs of the Filipino Community in Red Deer, particularly the Santacruzan, is really a fantastic move, and it is extremely worth to reckon with.
In cognizant with the Filipino Cultural Heritage, it is also one way of bridging the traditional and cultural lives of the [...]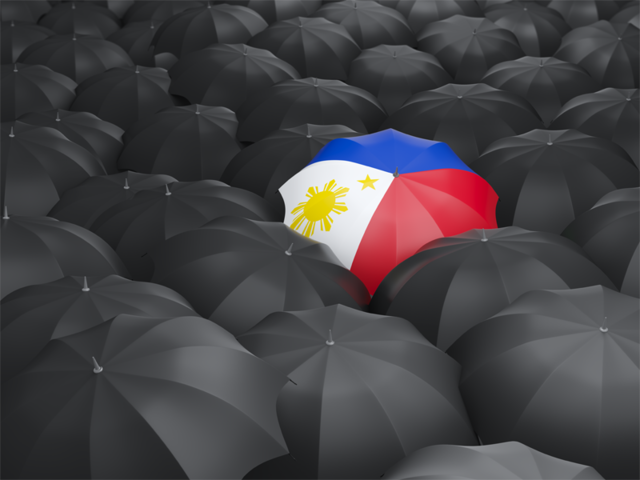 By: Tigs Tidalgo
The umbrella system to manage our then small Calgary Filipino community came to being in 1986. The passage of time did increase our population in folds that the format under the wings of associations becomes impractical. It served its purpose, but it already outlived its usefulness for sometime. It's kind of using an [...]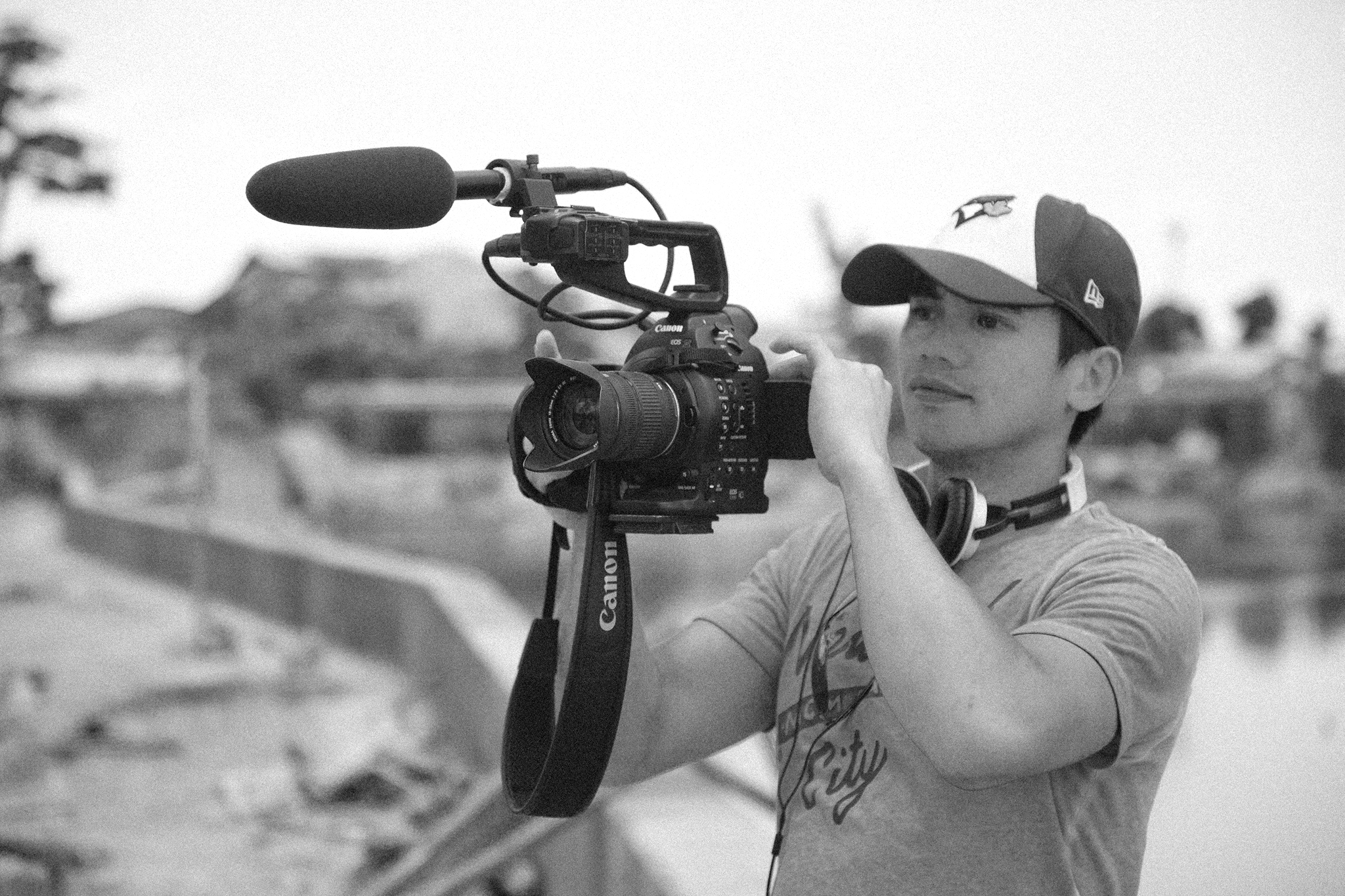 HOPES TO HEIGHTEN AWARENESS ON CLIMATE CHANGE
Filipino-Canadian independent filmmaker Wilfred Tangid is embarking on a new film project that has a pressing message on climate change urging us to rethink our pursuit of progress, comfort and convenience.
Tangid is reaching out to your sense of social responsibility and generosity to help him raise $40,000 to produce [...]
By: Tigs Tidalgo
The failure to unify the Filipino community in Calgary is not basically from quality of leaders, but from decades of unwarranted inconsistent system. It is in the practice where leaders come to being without appropriate mandate from general election. Community members are deprived the right to open suffrage.
The original Filipino association was equipped [...]

"Starting a new life in Canada has shares of struggles.  I encourage you to widen your horizon and accept the challenges Canadian life has to offer. Focus on your goal. There may be rocks along the way, but then again, consider them as scars. Then make them ….your stars".
Dr. Mary Sagay-Galiza, DMD
Merlita "Mary" [...]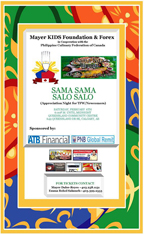 by: C.K.
Mayer Kids Foundation headed by Ms. Mayer Reyes and Forex headed by Ms. Emma Bohol held an appreciation night for Temporary Foreign workers and newcomers with free dinner and dance last February 6, 2016 at Queensland Community Centre.  The event was catered by the Philippine Culinary Foundation of Canada and Mama Nita's Binalot. Another [...]
by Olet "Diwata" Barnachea
As the saying goes, "No man is an Island", means everyone needs someone, that people cannot stand and live by themselves. People in this world help and live with others like in case of emergencies, catastrophes, problems, challenges, and disasters in life.
Like what happened in our native [...]
BY: Fernando A. Chuidian
Filipinos here in Calgary, Alberta  got a taste of the  fun and merrymaking of  a  traditional German  Oktoberfest  celebration last October 11,2013 as  numbers of people  trooped to the  Calgary Marlborough Community Hall to join and take part in this annual world celebrated event.
Oktoberfest which traces its origin a long time ago  [...]
Studded with District 37-O Dignitaries, government officials from the Alberta Government including MLA Wayne Cao, with representatives from the Philippine Consulate, Vancouver, Hon. Consul General of Southern Alberta, Ferdie Aguirre, and community leaders, the celebration was complete. Highlight of the night's event was the turn-over ceremony of the outgoing president, Francisco "Pepe" Siapno and incoming [...]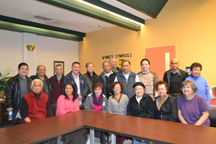 by: Tata "Tatsky" Gascon-delos Reyes
Meet & Greet
The meeting held last March by the officers and members of the Council & Assembly of Filipino Foundations and Associations otherwise called as CAFFA, was the first time for yours truly.  My involvement with the Filipino Community events and happenings around me are getting more and more and I [...]