Construction is two months ahead of schedule on the $1.4-billion Calgary Cancer Centre, which will add 1,500 jobs to the ...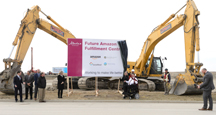 Amazon delivers hundreds of jobs to Calgary region
The Alberta government is supporting 750 new full-time, permanent jobs in the province as ...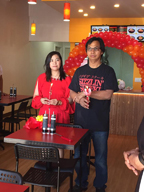 Sizzlin Suteki, the latest food craze in town!
by C.K. Congratulations to the owners of a brand new Japanese fast food spot Sizzlin' ...
HAVE YOU READ?
SUBSCRIBE TO OUR LATEST NEWS HEADLINES VIA EMAIL
SIGNUP FOR EMAIL DELIVERY HERE: