Message from Manila Capital Ltd.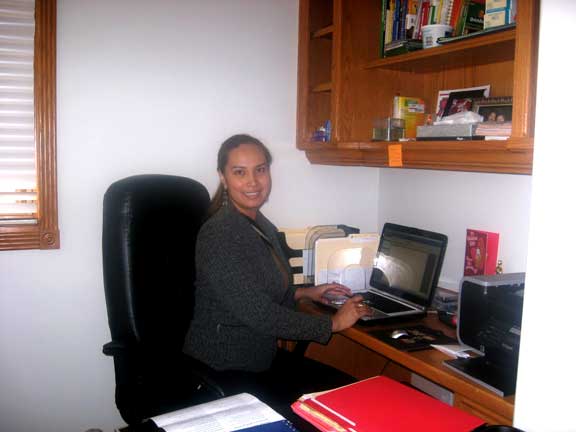 Lottie Brar
CEO
Interested borrowers, the person you approach for money lending technically follows a standard process. You will therefore need to provide the pertinent information as required by the company.
If the person requests not demands for the said salient information, professionalism and knowledge are demonstrated, both of which decrease your fear.
Be keen. Observe the objective loan approval process with the following indicators:
Management Experience and Expertise-making the borrower feels comfortable and at ease with the lender, asking questions without hesitance;
Clarity of Loan Agreement-one that expounds on the key concepts in the contract, with a verbal explanation as deemed necessary, emphasizing on the "interest rate, absence of broker and management fees and more importantly, no hidden fees;
Cash for Help-lender wants to know how much money the borrower is capable of paying, with a term of payment as requested that is highly confidential.
Collateral-simply reducing risk in case of default, lender typically requires asset(s) at least a third of the total borrowed cost if it exceeds regular monthly income;
Friendly Atmosphere-lender tries to understand who the borrower is, treats him/her with respect;

Elvie Valeroso, with Eloisa Janolo
Executive Assistant
Background Check-get to know the borrower's  status of employment with proofs of income as reflected on bank statements, for any credit issues with explanations (if any);
Co-signer/Guarrantor-taking equal responsibility in settling the loan in case of defaults: NSF, stop payments, frozen accounts etc.
MCLtd is inspired with the following evaluation of our valued clients thus far:
Amy Garcia: "I am satisfied with how Manila Capital Ltd. treated me when I requested the management to increase my loan. In return, I kept my promise of paying them back without fail…"
Boy Soriano:"I was given a sound advice by the CEO, a thing that I did not realize. I actually thought of borrowing money to pay back a previous loan that has been haunting me"…
Benjamin Pangan:"I felt happy to find MCLtd. because it is entirely different from the Lending company that instilled in me a feeling that as if I owe the lender a favor, and that I still owe them something"…
Esmeralda Javier: "I got the business card from a friendly staff of MCLtd that gave me a briefing on the borrowing process. I got an expedited loan, "no stress but most importantly, they entrusted me the amount that I needed on time"…
Jennilyn Corpuz: "I got the loan, paid it off for the money served its purpose. Since then, I have been recommending friends who are in financial distress to come and try MCLtd."…
Amy Garcia: "By talking to the person in-charge of the lending process, I easily followed her thoughts, that it is not only business that the management cares about but the help for someone like me"…
Louise (last name withheld): "I asked this question from the outset: What if I have trouble paying the loan back? I got this answer: if you are having difficulty making payments, be upfront with us about your situation, then suggest to you an alternative repayment plan that works better for you"…
With the lending business that has tremendously help clients within a couple of months, MCLtd. welcomes you to our new Business Location at:
Manila Capital Ltd. MCLtd
Lending based on trust and compassion to Filipinos
78 Arbour Lake Dr. NW.
(From Crowfoot C-train station, Bus no. 199 gets you there in 5 minutes;
1st four-way stop, intersection of Arbour Lake Dr. & Arbour Lake Way)
Calgary, Alberta
Phone nos.
403-561-9914
403-918-2291
403-918-2292
403-262-2294
Fax: 403-452-5001
Email: info@manilacapitalltd.com