WHAT IS A CRUISE?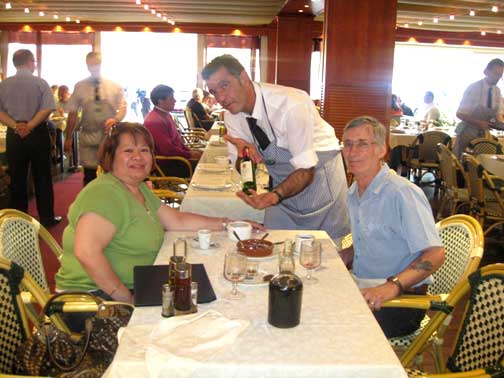 WHAT IS A CRUISE? WHAT DOES IT TAKE TO GO ON A CRUISE?
TRAVEL SECTION by C.K.
Living in Manila for 36 years, I've never experienced  riding in a big boat, not even on a small one.  But oftentimes I hear people talking about cruises.  And long behold, when I migrated to Canada, specifically Calgary in 1996, it never came to my mind that one day I will be on one of those cruises.  I've been on several cruises for the 13 years that I've lived in Canada, namely, Eastern Caribbean, Alaska and Hawaiian cruises.  In my heart and mind, I have to take the Mediterranean cruise this time.  So after all the planning and organizing the itineraries, I was all excited because aside from the Mediterranean cruise, we will be taking the cruise from Barcelona, Spain.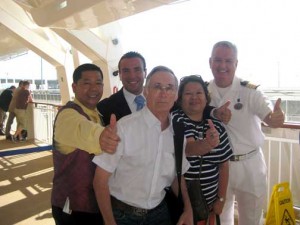 If we go back in time, we were under the Spaniards for over 100 years.  So when I was growing up reading all the history books in school, I promised myself that one day, I will go and see Barcelona, for the main reason that this is where Jose Rizal started his publication La Solidaridad.  Barcelona is very rich in arts and there's lots to see.  Our 4 days in Barcelona was not enough but we're happy to have a taste of the culture and  to all all the works of arts like Picasso and Antonio Gaudi.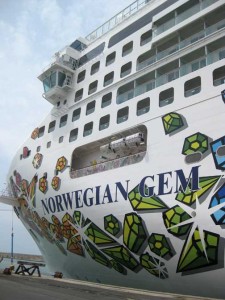 Why cruise?  Cruising is almost the same as an all-inclusive holiday – from your cabin to the dining to the entertainment and all the other services i.e. spa, the pool on the top deck and the hot tub, casino on board, shopping on board and all the extra amenities you can think of.  My favourite cruiseline……NORWEGIAN CRUSE……why? Becaue of the freestyle, no frills, no hassles, you can do what you want anytime of the day…..With Norwegian cruiseline, you do not have to bring tons and tons of outfits to change at different time of the day.  The only restriction is no jeans/shorts at dinner time.
Other than that, you can go casual anytime of the day.  When it comes to dining, you are free to choose where you want to eat and when you want to eat.  There is no 1st seating and 2nd seating schedule, and you don't have to seat with people you do not know.  You find all the comfort in cruising.