Glimpse of the Competition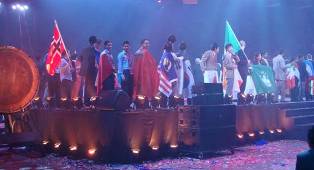 By Melvin Laureano
Visitors to the WorldSkills Calgary 2009 had the opportunity to get hands-on with many of the skills, trades and new technologies featured at this world-class competition. In four days, competitors and experts showed their remarkable passion and their amazing talents. Witnessing this event, I was deeply saddened that our country has no participation knowing that we, Filipinos, are very skilled and talented. In fact, most of our fellow OFW's around the world are employed as skilled workers. But why? Is it our government's lack of initiative or should I say lack of budget to support Skills Development Program? May this will serve as a call to all Filipinos to prove to the world that Pinoys are not sediments but bubbles in the water that keep on rising till we reach the top. Here are some of the skills that were featured in the WorldSkills: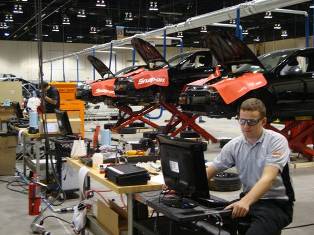 Autobody Repair: Competitors repair the car's body damage.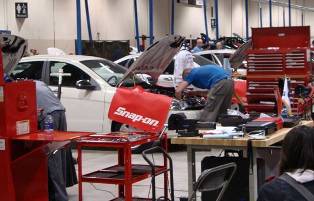 Automotive Technology: Technicians should be able to understand the important functions of car systems and carry out maintenance and repair work.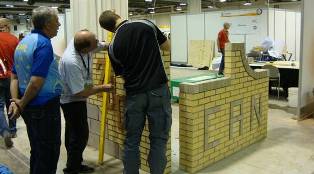 Bricklaying: Bricklayers work on commercial and residential projects where they cut and lay bricks, stone or terra cotta to build walls, fireplaces and other structures.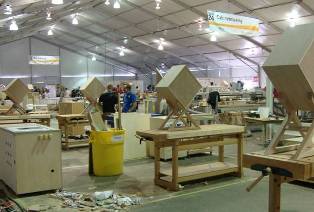 Cabinetmaking: Cabinetmaker works on wood to make furniture, cabinetry and architectural millwork.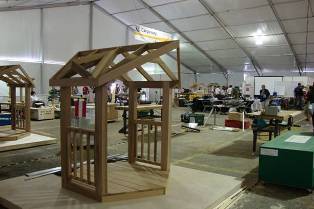 Carpentry: Carpenters have expertise in a wide variety of skills that are needed in commercial construction and structural maintenance.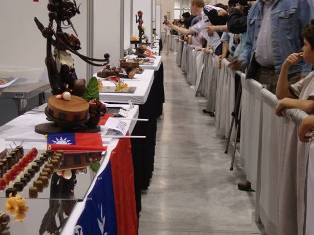 Confectioner/Pastry Cook: Confectioners and pastry cooks create delicious products for all kind of events, needing artistic flair and talent.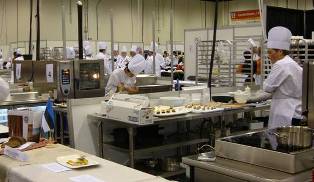 Cooking: A cook is trained to manage commercial kitchens, plan menus and prepare appealing and nutritious meals according to health and safety regulations.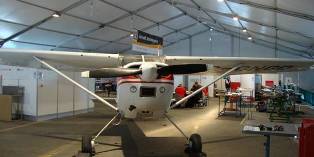 Aircraft Maintenance: An Aircraft maintenance technician inspects, services, troubleshoots, removes, installs and repair aircraft systems.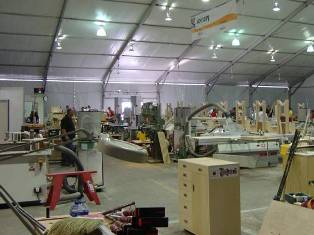 Joinery: It is the process of connecting or joining two pieces of wood together through the use of various forms of wood joints.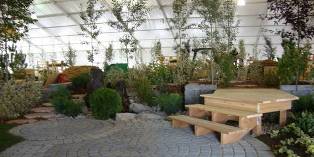 Landscape Gardening: Gardeners design, develop and apply landscape plans, haul and spread topsoil, care for plants, mow, water, fertilize and trim.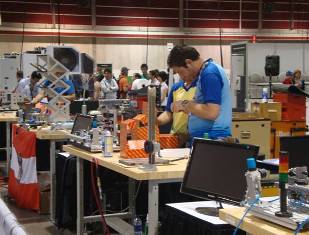 Polymechanics/Automation: Covers a broad range of activities within manufacturing, assembly, maintenance, and technical control systems.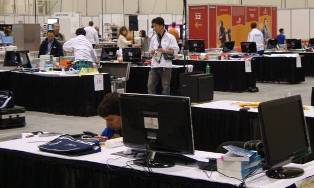 Mechanical Engineer Design – CAD: Covers the use of computer-aided design technology to produce documentation in manufacturing.
The Closing Ceremony
By Melvin Laureano
The 40th WorldSkills Calgary 2009 Official Closing Ceremony was held on September 6 at the Stampede Corral where champions in each of the 45 skill categories received awards and medals. On this special night, the WorldSkills flag was passed from WorldSkills Calgary 2009 to the next host, WorldSkills London 2011.
In his speech, Jack Dusseldorp, President of Worldskills International, said that he was very impressed with friendliness of Calgarians. He also mentioned that this is the 15th competition that he has attended and he was pleased to announce that this is the best competition ever. He also highlighted the Calgary's spectacular hosting ceremony, the collaborative innovation both inside and outside the competition and the remarkable publicity which he thinks is the first time ever in WorldSkills. All of these things makes Calgary proud.