Green and Leafy Vegetables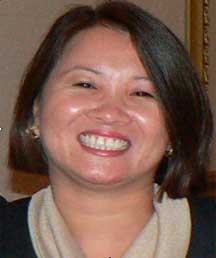 pdutkoski@shaw.ca
*** THE MAIN INGREDIENT segment aims to inform, educate, share skills and knowledge. It also hopes to satisfy most of our TASTEBUDS (the five elements of taste perception: salty, sour, bitter, sweet, and umami or savoury). Email your request INGREDIENT(s) be  featured for its uses, nutrient contents and/or cooking tips, and comments/suggestions. ***The author has had 13 years of experience in the field of Food and Nutrition, Research, Community/Public Health and Food Services combined. Earned the Degree in Nutrition & Dietetics (Philippines.) and Food and Nutrition Technology Program (Canada).  Information presented in this segment is  based on  nutritional books, online  searches and personal knowledge of the author.  Furthermore, all recipes featured in this segment are personally developed and/or original creations of the author, and are intended solely for personal use of the end users. This article and contents are copyrights and patent pending and therefore, no portion/ parts or whole  can be re-produced for any other use other than stated above without the author's expressed permission. Mbpd
What inspires me to  feature   Vegetables, mostly Green and Leafy Vegetables for our March issue are two  very timely occasions – St. Patrick's Day and Lenten Season.
St. Patrick's ***Day is celebrated annually in March. It was  an  Irish religious  holiday  in honor of the anniversary of the patron saint's  death . Although originally a Catholic holy day, St. Patrick's Day has evolved into a more secular holiday.  Nowadays,  St Patrick's day is celebrated by people of all backgrounds in Canada, the United States, Australia ,New Zealand Japan and even South Korea. North America is home to the largest productions.
This Irish  holiday has been observed for over a thousand years and always falls during the Christian season of Lent. Lenten Season is observed universally, and  Catholics particularly prohibit the consumption of meat and fast particularly on Fridays.
Although there was truly no connection between green and St. Patrick Day, it was the Irish who connected the green colour with the tradition of wearing shamrocks,  the coming of spring  and the Emerald Isle.  The 3-leaf Shamrock is what St. Patrick used to explain the Holy Trinity  while he converted Irish pagans to Catholicism.  "Three" is also Ireland's lucky number, as everything  good in Ireland comes in threes.
Now let's highlight our main ingredient- Green and Leafy Vegetables:
Vegetables** in general are a great source of vitamins and minerals. Adult Filipinos are recommended to consume at least 3 servings of vegetables a day. One of which should  be dark  green and deep yellow vegetables. A one cup serving of raw vegetable  is equivalent to a ½ cup serving when it is cooked. This group of vegetables  are the best sources of Pro Vit-A Beta Carotene,  Vit B6 and Vit-C. Some green vegetables also contain other  minerals such as Iron, Calcium, Folacin,  Magnesium, Potassium and Zinc. Vegetables are also perfect sources of both soluble and insoluble fiber. It  is the favourite of dieters since they yield hardly any calories, aid in the passage of food in the digestive tract, favour  normal elimination, lower bladder cancer and diverticulosis.  Soluble fibers  help to decrease  the absorption  of blood glucose and controls blood cholesterol levels.  In this issue I will feature 10 of the most nutritious  vegetables  which you will find appetizing, aethestetically pleasing and palatable, such as Spinach, Broccoli, Green and Red Pepper, Taro Leaves, Sweet Potato Leaves, Carrots, Onion and  Green Peas,  Green or String Beans and Mix Green/Red Lettuce.
TASTEBUDS
Savoury Appetizer:Crispy Spinach and Dip
Savoury Salad: Garden Mix, Fruit & Nut Medley
Ingredients:

½  pound   pre-washed Spinach
½ cup  Japanese bread crumbs
2 – egg whites
2 cups oil for deep frying
Salt and pepper to taste
For dip:
1/2 cup Mayonnaise
3 Tablespoons Light sour cream
2 Tablespoons skim milk
Salt and pepper

Yield: 4 servings

Ingredients:

2 cups mix of red, green and  romaine lettuce

¼ cup roasted walnuts
¼ cup diced green apple
¼ cup  diced pear

Dressing:

¼ cup  plain yogurt
3Tablespoons buttermilk
1 teaspoon honey
Salt and pepper (optional)

Procedure:

Remove spinach leaves from the bag and soak in a bowl of cold water for 10 minutes
Pat dry each spinach leaf with paper towel.
In a bowl, beat egg whites using  wire whisk.  In a separate bowl,  pour  bread crumbs and add salt and pepper.
Dip each dried leaf in  egg whites then cover with crumbs.
In a deep pan .  heat oil and fry leaves on both sides  until light brown and spinach is crisp.
Drain cooked spinach leaves on paper towels. Serve with prepared mayonnaise dip.
To prepare Mayonnaise dip: Mix together mayonnaise, sour cream and milk . Add salt and  pepper.

Procedure:

Wash lettuce leaves and pat dry.
In a small skillet, roast walnuts at a very low heat.
In a bowl, spread lettuce leaves
Pour diced green apple and pear
Mix yogurt, buttermilk and honey. Add salt if desired.
Pour on top of  salad
Sprinkle walnuts on top.

Spicy Soup Dish:  Sabaw sa  Hipon & Sitaw  (Lemony Shrimp and Bean Soup)

Savoury: Oriental  Vegetable Mix (Chopsuey)

Ingredients;

½ pound Shrimp, shelled and deveined

1 cup green beans

2 Tablespoons green curry paste

1 lime leaf cut in half

1 stalk of lemon grass, sliced diagonally

3 Tablespoons sour soup paste

m1 Tomato, sliced

2 Tablespoons Fish Sauce

2 cups water

Ingredients:

½ pound firm tofu, cut in 1" cubes

3 tablespoons honey

2 tablespoons soy sauce

3 tablespoons pineapple juice

1cup broccoli flowerettes

½ cup green beans, cut in 2" lengths

½ cup  sweet peas

½ cup asparagus cut in 2" lengths

½ cup red bell pepper, julienne cut

½ cup carrots, julienne cut

¼ water chestnuts, sliced

1 teaspoon sesame oil

1 Tablespoon roasted sesame seeds

¼ cup oil

½ medium onion

2 cloves of garlic

Procedure:

Mix honey, juice and soy sauce in a bowl.
Soak tofu for few minutes then pat dry.
Heat oil in a deep pan, then fry  tofu until golden brown. Set aside
Remove excess oil and leave   just 2 tablespoons on the pan.
Saute onion and garlic
Add carrots, and chestnuts.
Add asparagus, broccoli and green beans , simmer for  1 minute.
Add sweet peas and bell pepper. Simmer for  another  minute
Add sesame oil and remaining  honey mixture. Simmer for 2 minutes.
Remove from heat and transfer in a platter. Sprinkle with roasted sesame seeds.
Serve hot with Rice

Yield 4-6 servings

Spicy:Main Dish- Taro Leaves with Coconut ( Laing)
Sweet Drink- Sweet Potato Tops Punch ( Kamote Tops)
Ingredients:

1-250grm pack dried Taro leaves
1can of Coconut Milk
½ pound dried anchovies (dilis)
½ pound tofu, fried, cut into cubes
½ pound shrimp
3 cloves garlic
1 medium onion, sliced
1 Tablespoon grated ginger
2 Tablespoon shrimp paste(bagoong)
2 Jalapeno peppers
2 Chili peppers

Procedure:

Saute onion, ginger and garlic.
Add shrimps and gabi leaves.
Pour coconut milk. Cook in low heat until the milk is reduced.
Reduce the heat then add both jalpeno and chilli peppers and bagoong.
Add Tofu and anchiovies and cook for 5 more minutes.t
Serve with steamed rice.

Yield: 4-6 servings

Ingredients:

3 cups of  sweet potato tops extract (from 3 bundles of  boiled purple and green sweet potatoes)
Juice of 1 Lime
Juice of 1 Lemon
1 can of Gingerale
½ cup sugar
1 -500ml sparkling water
3 slices of lemon
3 slices of lime
Sprigs of mint

Procedure:

In a pitcher, pour sweet potato extract, sugar, lime and lemon juice. Mix together.
Stir in ginger ale and sparkling water. Mix well.
Add ice and sliced lime and lemon and sprigs of mint. Serve chilled

Yield:4-6
** Food Exchange List for Filipinos. FNRI-DOST, 1994, rev 2004.
***St Patrick is known as the patron saint of Ireland. True, he was not a born Irishman, but he has become an integral part of the Irish heritage, mostly through his service across Ireland during the 5th century. Though Patricius was his name among Romans, he was later became known as Patrick. One day a band of pirates landed in south Wales, kidnapped this boy then sold him into slavery in Ireland. He was imprisoned there for about 6 years. While in captivity, he dreamed of having seen God.

 He escaped and went to Britain, then on to France. There he joined a monastery and spent around 12 years in training. When he became a bishop, he dreamt that the Irish were calling him back to Ireland to tell them about God.
So he set out for Ireland with a full blessing from the Pope. There he converted the Gaelic Irish, who were then mostly Pagans, to Christianity. 
Patrick was quite successful at winning converts. Through active preaching, he made important converts even among the royal families. For 20 years he had traveled throughout Ireland, establishing monasteries across the country. He also set up schools and churches which would aid him with his conversions. He developed a native clergy, fostered the growth of monasticism, established dioceses, and held church councils. Patrick's mission in Ireland lasted for over 20 years. He died on March 17, AD 461. That day has been commemorated as St. Patrick's Day ever since.