True Faith: the 90's OPM Band Icon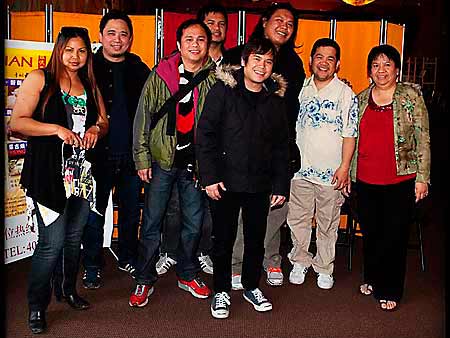 By: Roberto Ugaddan
True Faith or Truefaith started in 1992, and since then, has become one of the Philippines' most popular and accomplished bands.
Current members are  Medwin Marfil – vocals; Eugene Marfil – acoustic guitar/vocals; Bimbo Yance – bass guitar; Allan Elgar – lead guitar; Jake Lumacad – keyboards; Benedict Esguerra – drums -  As our publisher did a one on one interview with these guys, there's several things they have in common  – love for their music, very dedicated with their participation in the band and total showmanship that they give their audience at all times.
The band took its name from New Order's 1987 hit single "True Faith", revealing the group's new wave origins. At first, True Faith mined mid-'80s new wave sounds for its breezy pop formula, but the group eventually ventured further into the Philippine mainstream, firmly embracing middle of the road radio. Presently, this OctoArts-EMI label band has 11 best-selling albums under its belt. Its music is best described as a blend of jazz, folk, pop and rock music.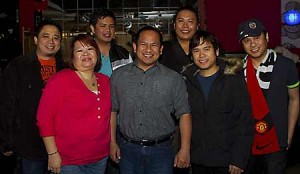 I remember being a teenager listening to the pinoy rock bands like Eraserheads, Rivermaya , AfterImage and True Faith. These were my favorite bands of the 90's as they had so many good songs that they themselves wrote and sang and that has become a part of the formative years of any pinoys who were in their teenage years in the Philippines back in the in the 90's.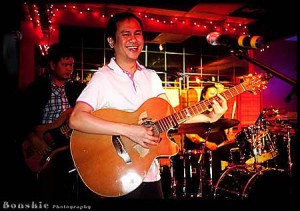 I had the pleasure of seeing True Faith's concert last May 28th, 2010 here in our fair city of Calgary, AB. The band headed by Medwin Marfil are all good chaps and very friendly too…taking their time to take pictures with their fans who has supported them all the way in their career. The band got started with a new single from their newest album "love Parade" and let me tell you it rocked the house. One thing that I always liked with the True Faith band is their professionalism and their ability to sound just as good if not better life compared to their studio recordings…..I think they are one of the few OPM bands who really really perfected their singing headed by the powerful voice of their band leader Medwin Marfil of course.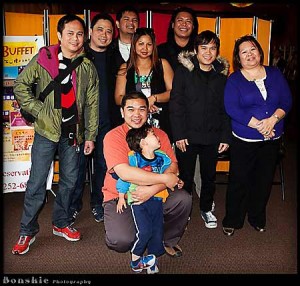 The band's concert was an hour and forty five minutes long and they sang both new and classic songs in their extensive discography. I was only in the Philippines until 1997 so the other songs I didn't quite know but I do remember all the classics that they sang  like "Huwag nalang kaya" "Alaala" "Muntik nang maabot ang langit" "Baliw" and of course the single that catapulted the band into stardom "Perfect". By the looks of all the people singing along with them in their concert…seems like True Faith hasn't lost their touch and they will still be relevant and they will still be providing us with lots of good music that we can listen to and appreciate. Such talent these guys have! Mabuhay kayo True Faith!!