EAT TO LOWER YOUR CANCER RISK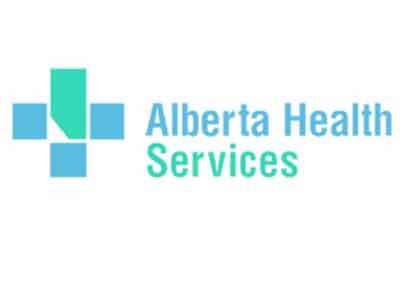 Researchers say certain foods may influence risk of developing cancer.
Hearing the word "cancer" can strike fear into the bravest person.  Most of us want to do what we can to prevent getting this serious condition.  For many years, there has been extensive research on the association of food, nutrients and cancer.
Studies have shown that certain foods are more likely to cause certain cancers, and other foods are more likely to prevent the development of certain cancers.
The type of cancer that seems to be the most closely linked to our diet is colorectal cancer, also called colon (the lower part of the large intestine) or bowel cancer.  Colorectal cancer is one of the most common cancers in North America and is strongly associated with a higher intake of red meat, processed meat, alcohol and a diet low in fibre.  You are at a much higher risk for developing colorectal cancer, as well as a number of other cancers, if you are overweight.  Although there is no convincing or probable evidence linking dietary fat or sugar specifically to cancer, foods high in these ingredients should be limited for weight control.
Follow the recommendations in Eating Well with Canada's Food Guide, limit the extra, less-nutritious foods that are not included in the four food groups, and you will be meeting most of the dietary recommendations for cancer prevention.
On a final note, it is important to remember that how our bodies respond to food is very individual.  Studies provide us with information about the overall probability of our response to specific foods and nutrients, but there are no guarantees when it comes to cancer.
How you eat may affect your risk for cancer
Here is the brief outline of the convincing and probable dietary factors that may increase or decrease cancer risk, along with dietary recommendations.
Key: ▲ Convincing evidence for increased risk ↑ Probably increases risk ↓ Probably decreases risk.
| | | | |
| --- | --- | --- | --- |
| Food or Nutrient | Cancer Risk | Location of Cancer | Dietary Recommendations |
| Red meat | ▲ | Colorectum | Limit red meats such as beef, pork, lamb and goat.  Eat no more than 500 grams (17 oz) cooked red meat a week, i.e., a maximum of 100 grams (size of a deck of cards) five times a week. |
| Processed meats | ▲ | Colorectum | Avoid processed meats preserved by smoking, curing or salting, or by the addition of chemical preservatives. |
| Alcohol | ▲ | Mouth, throat, larynx, esophagus, colorectum(men), breast(women) | Consume no more than two drinks a day of any type of alcoholic beverage for both men and women. |
| Body fatness | ↑ | Kidney, endometrium, colorectum, pancreas, esophagus, breast (post-menopausal) | Keep your weight at the lower end of the recommended weight range for your height, i.e., aim for a Body Mass index of 21 to 23.  Avoid an increase in your waist circumference throughout adulthood.  Limit your portions and how often you eat foods high in calories, especially those high in fat and sugar. |
| Salt and salty foods | ↑ | Stomach | Limit your use of table salt and intake of foods preserved with salt or high in salt (sodium) content. |
| High-calcium diet | ↑ | Prostate | Consume two to three servings of milk products a day; men should not have more than three servings. |
| Fruits and vegetables | ↓ | Mouth, throat, larynx, esophagus, lung, stomach | Eat at least seven servings of fruit and vegetables a day.  Limit high-calorie-starchy vegetables such as potatoes and sweet potatoes. |
| Foods high in fibre | ↓ | Colorectum | Choose whole grain foods.  Limit refined starchy foods such as white bread, rice and pasta, and baked goods.  Choose plant-based protein foods such as cooked legumes (beans, peas and lentils), nuts and seeds. |
| Foods high in folate | ↓ | Pancreas | Enjoy green leafy vegetables, legumes, and soybeans. |
| Foods high in carotenoids | ↓ | Mouth, throat, larynx, esophagus, lung | Eat orange-coloured fruit and vegetables such as carrots, squash, apricots, mango and cantaloupe, and dark green vegetables. |
| Foods high in lycopene | ↓ | Prostate | Eat tomatoes and tomato-based products, watermelon and pink grapefruit |
| Foods high in allicin | ↓ | Colorectum/stomach | Include garlic and onions in your diet. |
Table was developed based on information from the 2007 Report on Food, Nutrition, Physical Activity and the Prevention of Cancer: A Global Perspective.  Downloadable at www.dietandcancerreport.org
Source: Written By Wendy Shah, a registered dietitian with the Calgary Health Region's Diabetes, Hypertension and Cholesterol Centre, Apple Magazine May/June 2008
For more information, please visit:
Eating Well with Canada's Food Guide, translated in (your language) at http://www.hc-sc.gc.ca/fn-an/food-guide-aliment/order-commander/guide_trans-trad-eng.php
Calgary Health Region Website: www.calgaryhealthregion.ca
To speak to a health professional, contact your family physician or speak to a registered nurse 24 hours a day, 7 days a week by calling Calgary Health Link:
Calgary: 403-943-LINK (5465) Or toll-free: 1-866-408-LINK (5465)
Mandarin Health Link 943-1554, Cantonese Health Link 943-1556