The Main Ingredient – Milk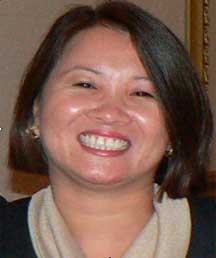 pdutkoski@shaw.ca
*** THE MAIN INGREDIENT segment aims to inform, educate, share skills and knowledge. It also hopes to satisfy most of our TASTEBUDS (the five elements of taste perception: salty, sour, bitter, sweet, and umami or savoury). Email your request INGREDIENT(s) be  featured for its uses, nutrient contents and/or cooking tips, and comments/suggestions. ***The author has had 13 years of experience in the field of Food and Nutrition, Research, Community/Public Health and Food Services combined. Earned the Degree in Nutrition & Dietetics (Philippines.) and Food and Nutrition Technology Program (Canada).  Information presented in this segment is  based on  nutritional books, online  searches and personal knowledge of the author.  Furthermore, all recipes featured in this segment are personally developed and/or original creations of the author, and are intended solely for personal use of the end users. This article and contents are copyrights and patent pending and therefore, no portion/ parts or whole  can be re-produced for any other use other than stated above without the author's expressed permission. Mbpd
Milk is a nutritive beverage obtained from various animals and consumed by both humans and animals.  It is composed of high nutrients such as protein, fat and several vitamins and minerals.  It is  the most complete food and as such, can solely sustain humans and animals. Also, infants are only able to digest mothers milk, formula milk and cow milk during the first few months after birth.
Most milk is obtained from dairy cows, although milk from goats, water buffalo and  sheep is also used in various parts of the world. The different types of milk are categorized based on the amount of fat present in the finished milk product, the type of processing involved, simmering times and the type of dairy cow that produced the milk.
Other types of milk  products have varying degrees of water removed from the original fluid milk. They include, in descending order of water content, evaporated milk, condensed milk, and dry milk. There are also  milk from soybeans, nuts and rice.
Specialty milks include flavored milk, such as chocolate milk, which has had a flavoring syrup added. Starting in 1998, the FDA required that milk must be labeled to meet the new definition according to gram of fat per serving. Milk with 1% milk fat could still be labeled as "low-fat", light cream has no less than 18% milk fat, and heavy cream has no less than 36% milk fat. Other types of milk are based on the type of processing involved. In 1863, Louis Pasteur invented pasteurization, a method of killing harmful bacteria in beverage and food products, thus the name pasteurized milk was born. Homogenized milk has had the milk fat particles reduced in size and uniformly blended to prevent them from rising to the top in the form of cream. Vitamin fortified milks have various vitamins added. Most milk sold in markets in the United States/Canada  is pasteurized, homogenized, and vitamin-fortified. However, milk popularized in  developing countries including the Philippines is powdered, evaporated or condensed.
For this issue "The Main Ingredient" we will  use 4  kinds of milk: cow, soy and evaporated and/or condensed  and fat free.
(Sources:  Food Guide Canada, About.com, Wikipedia and How Things are Made)