NEW YEAR'S RESOLUTIONS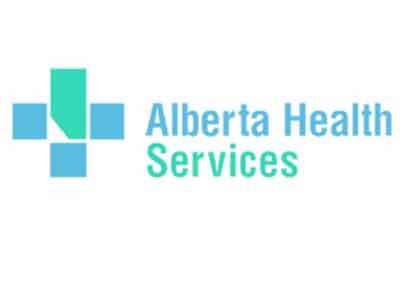 Tips for Reaching your New Year's Resolution
Every year, many of us promise ourselves that we will exercise more, lose weight, or stop smoking. But how many of us are successful? The reason most people are unsuccessful is that we set unclear and unreachable goals. If we want to increase our chances of success this year, try the SMART principle.
Specific- A common mistake people make when setting a goal or making a resolution is that it is too general. Saying "I would like to exercise more" gives you no direction and little motivation. Be specific about your goals. Say, "I will exercise 20 minutes a day, 3 days a week."
Measurable- A goal that is measurable is important because it allows you to track your progress, celebrate your successes and keep you motivated.
Action-oriented- The goal you set should be focused on personal action and give an idea of how you plan to reach your goal.
Realistic- Goals are often too ambitious. Challenge yourself, but stay realistic.
Time-oriented- The final component of the SMART principle deals with time. It is often helpful to keep a schedule and give yourself deadlines.
So what a SMART goal look like? Let's look at two examples:
-          This year I will exercise more so I can lose weight.
-          This year I will add 60 minutes of light physical activity to my daily schedule. I will walk on my treadmill for 15 minutes every night while I watch the evening news and add 2 minutes each day until I reach 60 minutes of light physical activity a day.
Which one, do you think, will be easier to follow?
New Activities You can Do in the New Year
Squash: A great and efficient workout, squash is fast-paced and sweat-inducing, and is a fairly easy game to learn. It uses very little equipment and most fitness clubs have squash court.  Still not sure? What about …
Wall/rock climbing: Indoor wall climbing is becoming very popular. Qualified instructors teach you what you need to know and before you know it, you could climb the Rockies!
Snowshoeing: A surprisingly good workout, snowshoeing is intense, it burns a lot of calories, but is also low-impact.
Yoga: Yoga is very popular and you won't have any problem finding a yoga class, a yoga video, or a willing partner to join you. Yoga is great for core strength, flexibility, and stress management.
Walking: Walking is by far the easiest, cheapest, and most popular form of physical activity. If you find it too boring, incorporate other activities or other purposes into the act of walking: going out with the dog, walking children to school, walking to work, walking during breaks with colleagues, walking with a theme such as mall walk, art walk, or choose something new such as geocaching (outdoor treasure hunt) or orienteering. (www.orienteeringcalgary.ca).
Dancing: Dance is an effective form of physical activity. Many types of dance offer ways to build your endurance, strength, and flexibility. The variety of dance available also means that there is something for everyone. Look in the Yellow Pages to find a dance studio that offers lessons, classes, or workshop that fits your needs.
If these activities do not appeal you check out the following active living links.
www.calgaryhealthregion.ca/hecomm/nal/ProgramsServices/Helpline/Helpline.htm
Happy New Year!!
Source: Apple magazine and CHR website