CENTURY PROPERTIES GROUP'S INVESTOR'S NIGHT WITH THE CHAIRMAN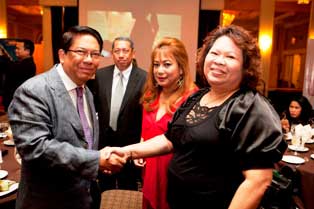 by Connie Kriaski
Century Properties treated lots of our Kababayans a night with Ambassador Jose E. B. Antonio, Ambassador and CEO, Century Properties together with Ramon S. Antonio III VP for Sales North America and Asia.  It was indeed a very informative evening listening to all the facts and figures that Ambassador Antonio shared with the attendees.  It enlightened our minds of the importance of having an investment property in our home country.  Indeed, that is why Century Properties has been in the real estate market for years.
Aside from the formal presentation, there were also testimonials from our fellow Filipino Calgarians, Josie Estoque and Nenita Aguirre who have put their hard earned money into real estate investment with Century Properties.  They are now themselves, part of the sales team of Century Properties.  The guests/attendees for the evening were also treated to a very sumptous dinner prepared by Carriage House Inn.
Overall, I believe that with Azure Urban Resort Residences and Acqua Private Residences to name two of the major projects of Century Properties have launch the new landmarks developments in the Philippines.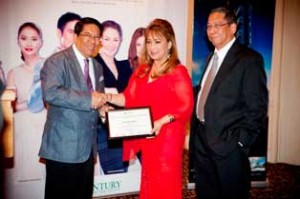 Ms. Carlyn Guerrero receiving her Certificate of Appreciation for Year 2010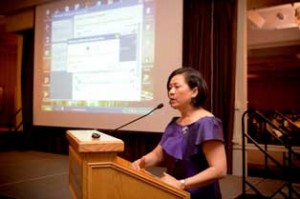 .
Ms. Josie Estoque giving her testimonial about her experience with Century Properties.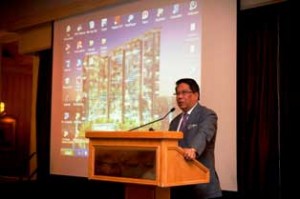 The Ambassador Jose E. B. Antonio giving his presentation about Century Properties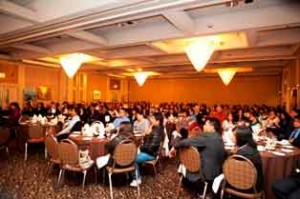 Our Kababayans who were attentively listening to how they can make use of their hard earned money to invest in real estate in the Philippines.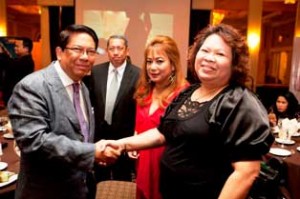 Pinoy Times Publisher meets Ambassador Jose E. B. Antonio, with Ms. Carlyn Guerrero.