Oral Health and Your Child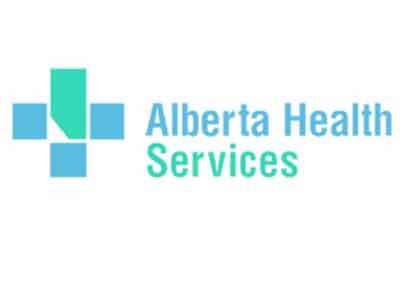 Oral health is a part of overall health. It contributes to your quality of life. It is part of mental, physical, and emotional well-being. Baby teeth are important. They are needed to chew, for speech development, self-esteem, and as space holders when the adult teeth come in. Healthy baby teeth increase the chances of healthy adult teeth.
What is early childhood dental disease?
It is a type of tooth decay that is caused by a bacterial infection, being exposed often to sugars, and lack of home care.
It is the most common, chronic childhood disease.
It can develop as soon as the teeth come in.
It most commonly affects the upper front teeth, but can spread rapidly to the other teeth.
It is painful and can affect eating, sleeping, learning, and tooth loss. (Surgery may even be needed if the decay causes an infection in the mouth).   It is preventable!
What can parents do to prevent early childhood dental disease?
1.  Establish teeth cleaning routines early in your child's life:
Gently clean your baby's mouth daily with a clean, wet washcloth before the first teeth come in.
Start brushing your child's teeth with a small, soft toothbrush and water every day as soon as the teeth come in.
Reduce the risk of passing germs that cause cavity germs from caregiver to baby by keeping your own mouth healthy and clean and by not sharing spoons and toothbrushes or licking your baby's pacifier.
Lift the Lip once a month to look at your child's teeth and check for early cavities.
Help your child brush his teeth until he is 8 years old. Be a good role model by brushing and flossing your own teeth every day.
2.  Establish good eating and drinking habits for your child:
Eating and drinking habits are as important as the types of food that are eaten.
Never put baby in bed with a bottle.  Putting baby in bed with a bottle or propping a bottle can increase the risk of tooth decay. It can also put your baby at risk for choking or inhaling the fluid.
Don't put juice or other sweetened liquid in the bottle
Wean your baby from bottle feeding between 12 to 14 months of age
Have your child practice drinking from a small open cup at 6 months of age or when your baby can sit up (this is for practice only and should not replace breast or bottle feeding)
Avoid constant sipping from a bottle or no-spill cup during the daytime – it can cause cavities
Choose healthy foods and drinks that are not sugary, sticky, or starchy. Make meal and snack times a scheduled, sit-down time for your child
Choose water if your child is thirsty between meals.
Be a good role model by choosing healthy foods and drinks
3.  Get professional dental advice and preventive treatment early in your child's life:
Take your child to the dentist by his first birthday or within 6 months of his first tooth coming in. This is recommended by Health Canada, the Canadian Dental Association and the Canadian Pediatric Society.
Ask your dentist questions and get advice about your baby's oral health.
Visit the dentist yourself to make sure that your teeth and mouth are healthy.
Are there guidelines for using fluoride toothpaste for children?
Yes. Fluoride toothpaste can help prevent tooth decay.
Children under 4 years swallow 40% or more of the toothpaste they use, so use only a tiny amount:
o        age 3–5  (1/2 of a pea size)
o        age 6+ (pea-size amount)
Teach your child to spit toothpaste out and not to swallow it
Fluoridated mouthwash or mouth rinses are not recommended for children under 6 years old
Parents/caregivers can ask their dentist or dental hygienist for more fluoride advice based on their child's oral health needs
What can parents do to establish good tooth brushing and flossing habits for their child?
Start tooth brushing and flossing routines early in your child's life.
Brush your child's teeth twice daily and floss teeth that touch.
Follow recommended use of fluoride toothpaste.
Tell children why it is important to clean their mouth and teeth.
Stay positive—don't give up. Good oral health practices take time to learn and adopt
Be a good example by routinely brushing, flossing, and valuing your own oral health,
What should I know about oral health during pregnancy?
It is important to take care of your dental health when you are pregnant. Regular dental cleanings and check-ups can be safely done anytime during pregnancy. Check-ups are recommended by Health Canada. Brushing teeth twice daily with fluoride toothpaste and flossing once a day is recommended.
Are there any dental assistance programs for families with limited income?
Yes, early access to dental care is important with an emphasis on prevention, early detection and basic primary care.  Some government assistance programs can help pay dental care expenses:
Alberta Adult Health Benefit and Alberta Child Health Benefit
Phone:  1-877-469-5437; www.employment.alberta.ca/hb
Alberta Health Services Community Reduced-Fee Dental Care
Calgary: 403-228-3384; www.calgaryhealthregion.ca/dental
Where can I get more information?
Speak with your dental professional. For 24-hour nurse advice and health information, call Health Link Alberta at 1-866-408- 5465 toll-free. Mandarin Health Link Calgary 403-943-1554, Cantonese Health Link Calgary 403-943-1556.
If you want to read any of the previous "Road To Healthy Living" series articles, please go to
www.calgaryhealthregion.ca/programs/diversity/multilingual_health_services.htm and get health information in your own language