Celebrating the Filipino Artist – the Philippine Arts Festival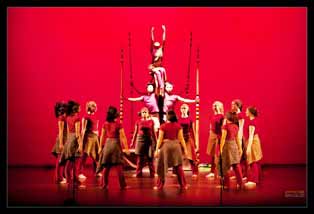 by Ida Beltran-Lucila
Filipino artists take center stage in the Philippine Arts Festival on June 23, 2012 at the   University of Alberta's Myer Horowitz Theatre.  On its 2nd offering, the festival is a bi-yearly   celebration of the arts, life and the spirit of the Philippines.  It is a multi-disciplinary festival of   theatre, dance, classical and contemporary music, film, literature, visual arts, design and more.
A brainchild of yours truly as Festival Director and choreographer Jojo Lucila as Artistic Director,   the Philippine Arts Festival aims to increase awareness and promote the public's appreciation of   Philippine arts and culture; collaborate with artists and companies by initiating and producing   new work; provide artists of all ages and at all stages of their career with greater exposure,   recognition, networking opportunities and professional development; and to forge unity and   community spirit within the Filipino community.
So what was the impetus for this project?  Living in another country lends a new perspective on   your own culture – things that one tend to take for granted.  I have worked with foreign artists in   the past who have remarked on the incredible talent of the Filipinos, and all the while I thought   that they were merely paying lip service.  Now, far removed from my home country, I realize that   they were simply stating a fact.  And Filipino artists, all over the globe and in various disciplines,   continue to give us pride and honor with their work.
Through this Philippine Arts Festival, we salute our artists and provide them a vehicle to  showcase their talent, works and legacy.  We remember our country and the people who have  shaped our culture through their art and became a voice for society.  We bank on the solidarity  and bayanihan spirit that Filipinos are known for, no matter where in the world they may be.  So  that at least for a couple of hours, in this festival, when we come together as a community and  celebrate the core of our being – we bring the Filipino back home.
This year's festival will headline the Filipino themes of love and romance, the traditional games   of skills, the fiestas (feasts), and the social issue of Filipino migrants.  It will gather about 70   artists from Edmonton, Vancouver and Red Deer.  Featured artists include: Vancouver-based   filmmaker Angelina Cantada, who has proven herself in film festival circuits in the US and   Canada; the long-standing Filipino-Canadian Saranay Association; musical arranger Geris;   the authentic Filipino martial arts Pekiti-Tirsia Kali – Alberta; the much sought after Philippine   Choral; the versatile dancers of The Lucila Project; the Pacific Island Dance Troupe; the folk   dance sector of the Phil. Canadian Association of Red Deer & District; and Pinoy Singing   Sensation young champion Wency Calderon.  Lixmila Serrano of Gala Management and Event   Services joins our team as Executive Producer.
For more information: www.philippineartsfestival.com.