PINOY TO ANO'NG SAY MO?
by: Estrella Tatsky Gascon-delos Reyes
SPECIAL MOTHER'S DAY MESSAGES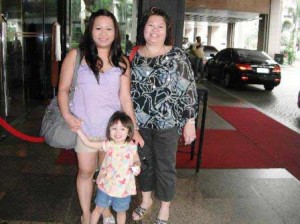 Rochelle Ugaddan to her mom CONNIE KRIASKI
"There's one very important person our entire life that we know will be there for us through the good and the bad. She is our bestfriend, our confidant, sometimes our decision maker. We know that she has the answers to any questions we may have about life, relationships, or any other questions we may come up with. She is very hardworking, loving & always putting others before herself. She's our bestfriend, a grandmother to 2 loving granddaughters, & our mother. We couldn't ask for a better one. Happy Mother's Day Mom! We love you! From your 3 muskeeters & your two apo, Obet, Owen, Ochelle, Lilly & Valari. Thank you for always being there for us!"
Juvi Garcia to her mom JUANITA VILLARUEL
"Thank you our dearest Mom for dedicating your unselfish love and your whole life to us your eight children all these years. Even now as grown ups, you still manage to assure us and to make us all feel how loved we are or how special each one of us to you. You've given us so much that words cannot express and you've sacrificed alot for us, even more so when Tatay passed away. To us, you are what "love" is all about and the best Mom ever!!! We love you alot and Happy Mother's Day!!! Mwaaahhh!!"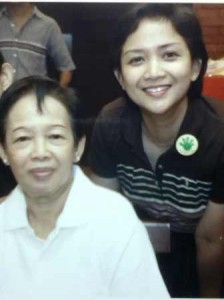 Heidi Mangrobang-Limcolioc to her mom FELICITAS MANGROBANG
"To my ever dearest Nanay, I can't thank you enough for the unconditional love you've shown me. You deserve the highest honor because you sacrificed so much for our success, your five children. I thank you for holding my heart forever and most importantly for giving me life to be able to have the chance to be a mom too. Eventhough we're thousand miles away, please always remember you'll be in my mind and in my heart every second. I miss you."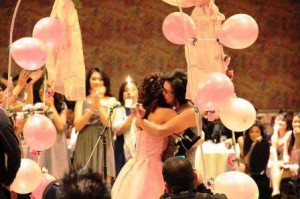 Richelle Rapisura to her mom LOLITA RAPISURA
"Happy mother's day mom! I'm sorry for not being the best daughter, but I promise you I'll be better. I love you with all my heart and I'm so thankful and I appreciate everything you've ever done for me. Love, your eldest daughter."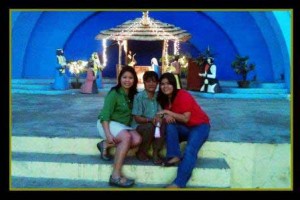 Jonie Watemar to her mom NELLY WATEMAR
"To my mother dear, thanks so much for you have given me all the best gifts ever. Life, Faith, Security, and Wisdom. I always knew you loved me, and I could tell it when you give me extra encouragement on important days. Thank you for all the support, love and care for us! Happy Mothers day Nanay Nelly! We loved you!"
Shirley Pohl to her mom TEODORA "DORING" NAGERA
"Dear Ma, Thank you for being our Mama and for always being there for us.
We are so lucky to have a mother like you, loving, caring, thoughtful, and understanding. May your day be filled with love and happiness. No one deserves more happiness than you. Happy Mother's Day with Love. Shirley, Clarence, Sarah, Rodel Nagera and Family & Arnel Nagera and Family, "