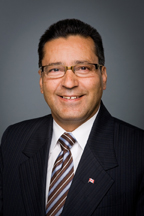 Ottawa, April 25, 2013 – "The Liberals and NDP should not be attempting to thwart the will of Canadians," said Devinder Shory, MP Calgary Northeast. "Bill C-425 gives us a much needed opportunity to strip convicted terrorists of their Canadian citizenship."
Proposed amendments to Bill C-425, An Act to amend the Citizenship Act (honoring the [...]
By Sirri Shayla, InterAksyon.com
Daniel Padilla.
Teen heartthrob Daniel Padilla has many reasons to be thankful for, not least of which are the twin successes of "Princess & I", his recently concluded drama series, and "Must Be Love", his launching film with screen partner Kathryn Bernardo.
But success always breeds controversy. For every upside, [...]
ABS-CBNnews.com
Posted at 03/21/2013 8:34 PM | Updated as of 03/21/2013 10:39 PM
MANILA, Philippines (UPDATED) — Actor John Prats was hit by comedian Jason Francisco during rehearsals for a late-night gag show in San Juan City on Thursday.
John Prats, Jason Francisco and Melai Cantiveros. File photos
Prats was hit three times by Franciso [...]
Spring is here!  That also means that summer is just around the corner.  When the weather is warm, the grass is green and the sun is shining – many of us look forward to spending more time outdoors.  We even take our workout outdoors; specifically our runs!
There are probably a few runs that we've [...]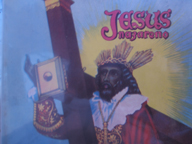 Sponsored by K of C – San Lorenzo Ruiz Council 14767 @ Chopstix Restaurant Calgary
By: Tata "Tatsky" Gascon-Delos Reyes
The life and suffering of Jesus Christ was once again narrated in this annual religious tradition practiced by many Filipinos all over the world.  Pasyon or Pabasa are verses structured in stanzas of five lines, with each [...]
Oven Roasted Broccoli makes a good side for almost any dish. It can also be consumed as an appetizer or even as a snack. This Oven Roasted Broccoli recipe is one of the quickest and easiest that you'll ever make.
Making Oven Roasted Broccoli follows a simple process, but make sure that ingredients [...]
Broccoli may not be the most enticing vegetable, which proves the saying that, "You should not judge a book by its cover". It may not be aesthetically appealing but knowing the broccoli health benefits will have you smitten in no time.
Perfect Diet Food
Dieting and losing weight is not exactly the easiest thing [...]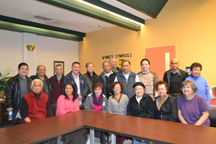 by: Tata "Tatsky" Gascon-delos Reyes
Meet & Greet
The meeting held last March by the officers and members of the Council & Assembly of Filipino Foundations and Associations otherwise called as CAFFA, was the first time for yours truly.  My involvement with the Filipino Community events and happenings around me are getting more and more and I [...]
Helping Immigrants Integrate and Succeed
Vancouver, April 2, 2013 — A new, more comprehensive guide and a new web tool to help newcomers settle and integrate in Canada were unveiled today by Citizenship, Immigration and Multiculturalism Minister Jason Kenney.
CIC's new flagship publication, Welcome to Canada, is intended to be the official [...]
Men are often more reluctant to seek help for depression. Here's how you can get help for yourself or someone you know
As overwhelming as depression can be, the rules of engagement are simple: recognize the problem and take action. But, for men in particular, it's not that simple. As Neil Harris, a coordinator for Alberta [...]