Winter comes alive in iconic Lake Louise, Alberta. Ice Magic Festival, January 15 – 24, 2016 is a world class event with over 20 years under its belt. Talented ice artists from around the world delicately balance grueling physical labour with precision artistry in a 34 hour International Ice Carving Competition.
Ten teams from around the world descended [...]
By Consuelo (Chit) Munar
We begin the season of Lent today, Ash Wednesday, reminding all of us to be reconciled to God. For the next 40 days, Christians are urged to reinforce their traditional Lenten practices to do good quietly, to pray privately, and to fast with a sense of joy.
Most of us have bank accounts [...]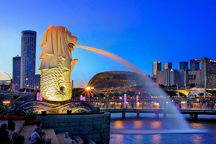 by Connie Kriaski
Going to the Philippines for a holiday is an excellent idea but while you are visiting your home country, you can do a side trip to one of it's neighboing countries, the Lion City, Singapore.The average flying time for a direct flight from Manila, Philippines to Singapore, Singapore is 3 hours 33 minutes
Dining, [...]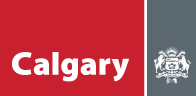 Based on a national review conducted by Mediacorp Canada Inc. this award recognizes Alberta employers that offer exceptional places to work. An award presentation took place on Monday, February 8 in Council.
"Each day my colleagues at The City of Calgary come to work knowing that we get to do great things to make Calgary an [...]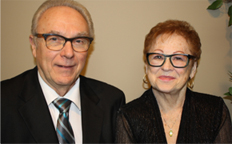 CUSTOM-MADE ORTHOTICS- ORTHOPEDIC SHOES- COMPRESSION HOSIERY
The Beginning…
Our story began in 1978, when Lance Colins, the founder of CBC Foot Products was introduced to custom-made orthotics.  After he studied orthotics under Dr. George Alznner, he immediately knew he had discovered his passion and focus.  With the full support of his loving wife, Cindey Colins, who he [...]

"Starting a new life in Canada has shares of struggles.  I encourage you to widen your horizon and accept the challenges Canadian life has to offer. Focus on your goal. There may be rocks along the way, but then again, consider them as scars. Then make them ….your stars".
Dr. Mary Sagay-Galiza, DMD
Merlita "Mary" [...]
5 Amazing Oatmeal Benefits
The first meal of the day can affect your mood, energy and mental performance throughout the day. This is why you need to choose the healthiest breakfast possible. Oatmeal is an excellent choice. Nutritious, delicious and very satisfying, oatmeal benefits for your health are limitless.
Oatmeal has nutrients galore. It is a mine [...]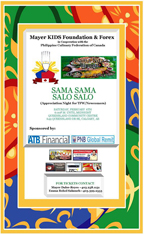 by: C.K.
Mayer Kids Foundation headed by Ms. Mayer Reyes and Forex headed by Ms. Emma Bohol held an appreciation night for Temporary Foreign workers and newcomers with free dinner and dance last February 6, 2016 at Queensland Community Centre.  The event was catered by the Philippine Culinary Foundation of Canada and Mama Nita's Binalot. Another [...]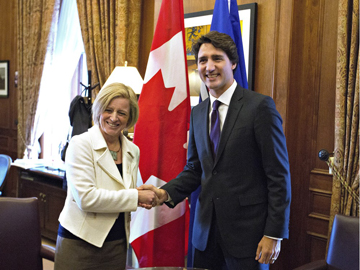 http://www.alberta.ca/
The Prime Minister, Justin Trudeau, and the Premier of Alberta, Rachel Notley, issued the following joint statement after their meeting in Edmonton, Alberta:
"Canada works best when we all work together. Albertans are proud Canadians who have contributed enormously to the economic and social fabric of our country, and Canadians want to be there for Albertans [...]
Another glorious month has passed and we continue to inch our way towards spring and hopefully summer. With about six months of winter in Calgary that's still no reason to stop living your life. Outdoor activities can still take place whenever we get warm days.
This month my wife Ludy and I enjoyed the 1st Anniversary [...]