Red Wine for Better Health?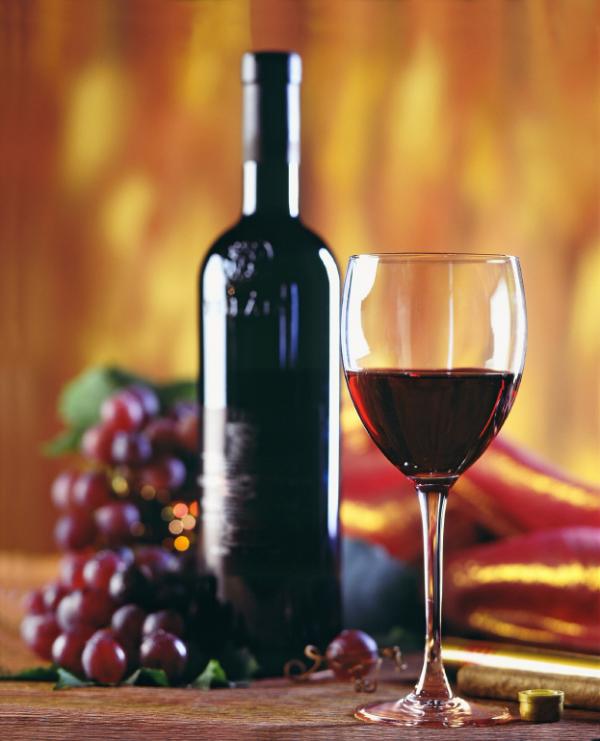 Red Deer Report: By Prodie Gar. Padios
"Raising a glass to toast with some wine or champagne is somewhat you are making your heart a favour."
"WHAT'S your wife's sickness?" a Canadian old man who was sitting to my left in the emergency waiting area at the hospital, asked me.
He looked at my wife who leaned her head on my right shoulder; she looked pale, ill and half-asleep while we were waiting for a vacant ward in the ER.
I took her to the hospital that early morning in mid-January 2011, because at wee-hour that day, she couldn't breathe and suffered an abrupt excruciating chest pain.
I told him what happened to my wife that wee-hour.
"Maybe, she has problem with her heart," the old man concluded. "She needs to drink alcohol in order to become healthy…"
I stared at the old man—meaningfully.
He saw that my wife was suffering, and yet, he has the guts to tell me that she should drink wine?
"I am not kidding," the man said apologetically. "Do you know that I had a heart problem also before, but when I started to drink wine moderately, I am healthy now? My arthritis and gout are bothering me sometimes, but rather than that, my health is extremely okay. Seriously, alcohol can be good to our health… you believe me."
Suddenly, I hooked up with what he said.
As a writer, I got interested about his good experience in drinking alcohol moderately.
I told myself: I might gather facts and helpful information from this man for my article, especially for my blog at thereddeeradvocate.com, the "Filipino Connections."
But before I could ask him, a medical attendant called up my wife to enter into the ER.
I accompanied my wife inside.
She immediately underwent series of checkups: blood pressure, blood test, chest x-ray, ECG; they took her urine sample; and then, she was given sedatives for the excruciating chest pain.
She was monitored well and taken care of by the doctor in-charged, a nurse and medical attendants.
I was very thankful for the immediate medical treatments and humanitarian care my wife received from the medical practitioner and personnel.
As far as medical treatments, at that moment, I felt contended and secure for my wife.
I am really impressed and very appreciative also with the Alberta Health Care exclusively for Health Care members—like my wife.
A STUDY
The sedatives for pain reliever immediately took effect for my wife, and suddenly, she slept soundly.
Beside her hospital bed, I was inner-most heartedly sympathetic to her: lately, she was working hard, experienced lots of pressure and stress in her work places, and oftentimes, she's physically exhausted.
I knew, these contributed to her sudden sickness.
I pitied her—as I always do—and did not hesitate to pray heartily for her safety…
I did not leave her even a single moment: in sickness, I have to be with her… no matter what.
Then, I noticed a certain Health magazine (or pamphlet?) on a table imbedded-to-the-wall beside my wife's hospital bed.
I grabbed it, and a certain study regarding "Why Alcohol Can Be Good For Your Health" caught my attention.
According to the Scientists who conducted the study, the results revealed how moderate alcohol consumption can help to prevent heart disease by blocking the signals of molecules linked to plaque build-up in the arteries.
The molecules, according to the study called, "Notch," proteins are vital to embryonic development, and in adults, they help control the tiny, involuntary muscles that regulate blood flow through arteries.
According to one of the researchers, an associate professor, when the Notch molecules are stimulated—by high levels of cholesterol, smoking or changes in blood flow—they spur these smooth muscle cells to multiply, which can lead to development of arterial plaques.
But when these smooth muscle cells are exposed to alcohol, the researcher said, the Notch signalling is blocked, and the cells in the arterial wall don't grow and thicken.
"Drinking small amounts, regularly, is how to get the best effect," she said. "It's the people who drink one to two drinks a day who have the best protection from heart disease."
However, according to the American Heart Association, large amounts of alcohol and binge drinking can be harmful to the heart and can lead to stroke.
HEALTHY DOSE OF ALCOHOL
Researchers grew cells from human coronary arteries in dishes, and exposed them to alcohol.
The researchers found that alcohol stopped growth of the arterial cells by putting the brakes on the signalling abilities of Notch.
"If we can understand the mechanisms mediating the beneficial effects of moderate alcohol consumption, we can develop therapy that can mimic good effects without the intoxicating and deleterious effects of alcohol," the researcher said.
A study presented at an American Heart Association meeting found that male heart bypass patients who drank lightly or moderately were less likely to need another heart procedure or suffer a heart attack or stroke than patients who didn't drink.
The researches recommend "healthy" doses of alcohol, as read below:
1. Healthy women drink no more than three drinks on one occasion, or seven drinks a week.
2. Healthy men ages 65 and younger drink no more than four drinks per occasion, or 14 drinks a week.
3. Healthy men ages 65 and older should drink no more than three drinks per occasion, or seven drinks a week.
A 12-ounce beer, 5-ounce glass of wine or 1.5 ounces of distilled spirits counts as one drink, according to the researcher.
STARTED DRINKING MODERATELY
The medical examination results for my wife were all negative.
There was still a little pain in her chest, but according to the doctor, she would be tolerably good upon taking his prescribed medicine.
That evening the same day, my wife was released from the hospital.
My wife has been done with her medicine prescribed by the doctor, and fortunately, her health is superbly pretty adequate now.
I remember before we left the hospital, I asked the doctor how significant alcohol is for the heart.
I told him about the article on alcohol that I'd just read that day.
"Alcohol is good for the heart," the doctor told me. "It's not bad if you drink moderately every day. Our body needs alcohol. I can recommend to both of you to drink red wine… every day, in moderate fashion…"
After she was hospitalized, my wife and I started to drink red wine moderately.
We found time to use also some of the exercise equipments in my mini-gym in our basement, such as the treadmill, stationary bike, Oscillating Machine, and we even dance with our kids with their Kinect Dance Central and Wii, and use the sauna to remove toxics from our bodies, at least thrice a week.
Cardiovascular exercises really need for the heart to become strong and healthy, and enhance stamina.
I observed that I felt rejuvenated since we started drinking little amount of wine every evening, along with at least a minimum of one-hour physical exercise every day, if not every other day or thrice a week.
My wife told me also that she feels more active and healthier since we started drinking red wine—in moderate fashion.
Let us all (raise the glasses-of-wine and champagne, and) toast