Viva releases Anne Curtis and James Reid negative drug test results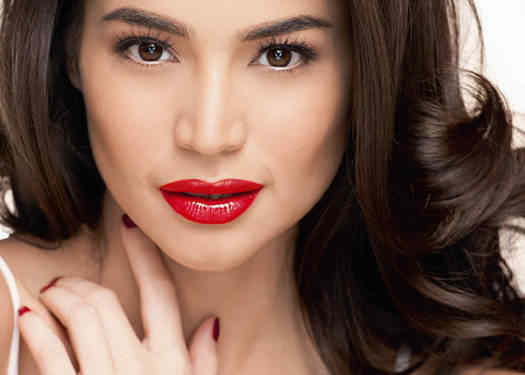 MANILA, Philippines (UPDATED) – Viva Artists Agency announced that James Reid and Anne Curtis took drug tests and the results are negative.
In a statement by the agency posted on ABS-CBN, the two stars took the test to clear their names, after tabloid reports linked them to using illegal drugs such asmethamphetamine (shabu) and THC (marijuana).
"These reports were broadcast on AM radio and published in several tabloids with only an unnamed 'pusher' as a source and with no further evidence to support the claim,"Viva said, adding that James and Anne know that many look up to them as role models.
"Thus, VAA and its artists have taken the initiative to publicize the results to inform the public of the truth and to show support for the government's campaign against illegal use of drugs."
James and Anne's test results were also released by Viva Artists Agency.
At the Century Tuna press conference Tuesday, September 6 where he was reintroduced as their new endorser, James said he never doubted about the results.
"I saw in the tabloids our names so we immediately went to the clinic to have ourselves tested just to clear our name," James said.
"I wasn't worried. I just wanted to get my name cleared as soon as possible."
Meanwhile, according to a report from PEP, actress Claudine Barretto also took the drug test and the results were also negative.
Viva shared the negative drug test results of Claudine Barretto taken last September 5 in a Quezon City clinic.
James and Anne are the latest celebrities who came forward with their negative drug test results. Other stars such as Baron Geisler, Luis Manzano, Patrick Garcia, and Star Magic artists took drug test and announced negative results
President Rodrigo Duterte has kept true to his campaign promise of aggressively addressing the country's illegal drug problem,publicly naming government officials and police generals who are allegedly in the drug trade.
A few weeks ago, radio DJ Karen Bordador and her boyfriend Emilio Lim were arrested for allegedly violating several sections of Republic Act 9165 or the Comprehensive Dangerous Drugs Act Of 2002.
The police have said that they have a list of celebrity drug users and pushers that they are looking into as well. – with a report from Alexa Villano/Rappler.com