Publisher's Note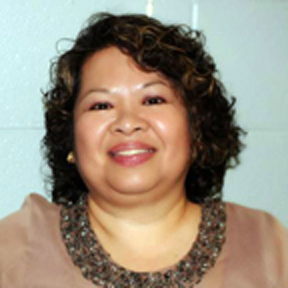 Dear readers,
I hope that everyone is now getting ready to start their spring cleaning especially with their garden.  This is one thing that I am not really good at and at this time, the more I'm missing my husband, Henry who I lost after 15 years of battle with Parkinson's disease.  He has the green thumb and everything he touches grow and blooms with bountiful flowers.  He even wrote a column for PINOY TIMES giving tips on gardening to our readers. But because his illness came to an advance stage, he had to stop writing and decided to concentrate more on his passion which is oil and water color painting during the winter and gardening during the summer.  In between seasons, he also love to do woodworking.  Just last January, he was so proud to show me two wooden planter stands that he did from scratch. All it needed was to be stained and unfortunately, he wasn't able to do  that because he hospitalized for 16 days in February and was not able to make it home.  And true as they say, you will never realized how important someone is in your life until that person is no longer around you. So make sure that you tell your loved ones how much you love them for you cannot do that when they are not around anymore.  With Henry, I made him feel and made him aware of how important he is in my life.  My pride as his wife is I never made him step foot in a nursing home for the time he had his Parkinson.  I gave him the assurance that I will be there for him no matter what it takes. When I celebrated my husband's 40th day, it was a final closure for me, that he is definitely with the Lord and the angels in heaven.   It has been  a practice for us Catholics to remember our deceased loved ones on the 9th day, 40th day and on their 1st year death anniversary. These are the important stages in a man's death that we should pay respect to them on these days.
The Lenten season must have been over once this issue is released.  Again, one of the most important things that we have to remember during this Holy Week is to be able to forgive our enemies.  It is not to forgive them so we give them the freedom to do things that are bad things to others, but to free ourselves of the hate that we feel in ourselves for the wrong things that they have done for us. Hatred is not a healthy feeling that we should carry with us in our lives.  We should learn to live happily no matter how heavy the cross that we have to carry in our day to day life.  For every cross that we carry, the Lord is up there who is trying to take off that load from our  shoulder. All we need is to have faith in ourselves.
We would also like to congratulate the Executive Committee of EXPO FILIPINO ALBERTA 2017 for their upcoming event on August 25-27, 2017.  If you want to participate whether to be a sponsor or an exhibitor, you can go to their website - www.expofilipino.organd get detailed information on how to be a part of this one of a lifetime celebration of fun and culture for the FILIPINO community.
Until next issue,  Gilbert Teodoro, Jr. once said in his daily postings that "Knowledge is useless if one doesn't have the common sense to apply it. Common sense is sound understanding of how life works; it is thinking out of the box and going beyond the things you already know. It is the sense that tells you not to approach a ravaging dog, lest you get bitten; or that which tells you not to jump out of a plane without a parachute because it is impossible to fly. God is sensible, and to live according to His common sense is essentially a call for you to be of good sense. Certain decisions are right simply because they make good sense."
Thank you to all our readers who has stay tuned every month for every issue that we release on our 9th year!