The Philippine Consulate General in Calgary Hosts Mr. Heber Bartolome Arts Exhibition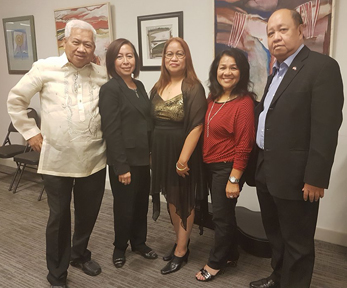 On September 19, 2017, Consul General Honorable Julius Torres invited the Filipino community in Calgary to attend the launching of Mr. Heber Bartolome's art exhibits.   Mr. Heber Bartolome is an artist, singer-composer, writer, activist, husband and father…these are but some of the many roles played by Heber Bartolome through the years.
The program included a reading of poem "Sampayan" by consul General Honorable Julius Torres, Lourdes Rosales and Arlene Molina.
Mr. Bartolome also rendered the guests with his popular song "Almusal.".
His art work will remain on exhibit at the Philippine Consulate office in Calgary.