Publisher's Note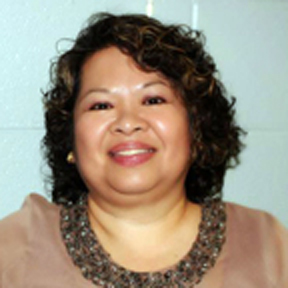 Hello dear readers,
Belated Happy Thanksgiving to everyone!
What is the importance of Thanksgiving? As a liturgical festival, Thanksgiving corresponds to the English and continental European harvest festival, with churches decorated with cornucopias, pumpkins, corn, wheat sheaves, and other harvest bounty. English and European harvest hymns are sung on the Sunday of Thanksgiving weekend.
Since Thanksgiving holiday is on a Monday, Canadians may gather for their Thanksgiving feast on any day during the long weekend. Foods traditionally served at Thanksgiving include roasted turkey, stuffing, mashed potatoes with gravy, sweet potatoes, cranberry sauce, sweet corn, various autumn vegetables (mainly various kinds of squashes but also Brussels sprouts), and pumpkin pie. Baked ham and apple pie are also fairly common, and various regional dishes and desserts may also be served, including salmon, wild game, butter tarts, and Nanaimo bars. However, with the Filipinos, we still enjoy our traditional ham or lechon, pancit, spring rolls, menudo, kare-kare and many more Filipino specialties during Thanksgiving.
But most of all we should be thankful for the good health, prosperity and good life that we are all enjoying now here in Canada.  We should also be thankful for our family who has been there for us all these years.  As they say family is not all about blood but more of who was there for us during our trying times.  I must admit that up to this point it's still hard to let go of someone you have loved for so many years and lost in a blink of an eye. Nevertheless, I am thankful to the Lord that my Henry is not suffering in pain anymore and that he finally gave him rest.  But at the same time, 7 months have gone by and I just always recall all the happy memories we've shared together.  Death is like a mystery; you will never know when, how and why.
Back to reality, don't forget that November will be a very busy month with all the upcoming shows for the Filipino community such as ONE WILD NIGHT in Edmonton on November 4, 2017 with none other than the teleserye starts of Wildflower brought to us by Palabok House.  On November 5, 2017 we have Mr. Martin Nievera in Calgary at the Greyeagle Casino and November 26, 2017 we have Mr. Arnel Pineda at the Greyeagle Casino.  For more details, look for the posters of these shows in our inside pages.
Better start buying your halloween treats for the trick and treaters since it's just another 15 days and it's Halloween for the kiddos.
Enjoy the weather while we are still getting some sunshine but I must admit that it's getting cooler early morning and evenings.
Until next issue, God bless everyone and  be happy!