Publisher's Note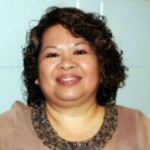 This is it!!!!  We've reached the last month of 2017 and everyone is getting ready for the most awaited celebration of the year, CHRISTMAS DAY!  Filipinos are very traditional when it comes to Christmas season even if they have been in Canada for ages.  It will never be Christmas without the SIMBANG GABI so even if we cannot do it at 5 am in the morning as traditional as it is, we celebrate it on a regular Sunday but with singing the Christmas Carols prior to the mass itself.  And in Calgary there several parish churches that participate.  And there's of course, food to share with everyone who attended the SIMBANG GABI at the parish hall after the service.  That's the spirit of Christmas.  Most of the Filipino restaurants are taking orders for the Noche Buena, the midnight dinner for the entire family.
We inherited Nochebuena (literally "the Good Night") is the Spanish word for Christmas Eve from the Spaniards.  In Spain, Latin America, and the Philippines, the evening consists of a traditional family dinner. Roasted pig, or lechón is often the center of Nochebuena for feasts around the world.  And  Christmas day won't be complete without the gift giving to our family and friends.  It will be a sad day for me this Christmas because I will not have Hank with me this year.  He's celebrating Christmas with the angels in heaven, I'm sure he's having a blast with his new found friends up there. But nevertheless, my life is now full of children, having 4 grandchildren of my own and 2 grandchildren from my stepdaughters. They are the ones that fill my heart with joy and help me overcome my sadness.  I am also thankful for the  my immediate family,  my children and their family,  my brother and his family, my in-laws and my friends who stood by me thru my ups and downs this year, thank you very much!
Last month was a very busy month with a lot of happenings in the concert scenes and the fashion scene as well.  Congratulations to Lydia Jimenez of Palabok House Restaurant for winning Gold in Edmonton Journal 2017 Readers' Choice Winner in Best Filipino Restaurant!  And not only that, ONE WILD NIGHT in Edmonton was such a blast. Look for the  concert in review in the inside pages to see more of what happened and how exciting that night in Edmonton with Maja, Joseph, Wendell and Pooh.  On the other hank, in Calgary, we were serenaded by non other than the concert King, Martin Nievera. Martin's front acts were also excellent, Garry Cruz and L.A. Santos from Manila and Mary Kate Aquino and Kate Lynn,  our local singing stars here in Calgary.  And November ended with a big bang from none other than the lead vocalist of Journey, ARNEL PINEDA!  It was another big blast as Calgary was the 5th city on his album tour.  Thank you to MCY Entertainment and Grey Eagle Resort and Casino for bring Arnel Pineda to Calgary!  Better watch out for 2018 for bigger shows coming up!
By the time you read this issue of PINOY TIMES, we would like to greet each and everyone MERRY CHRISTMAS AND ALL THE BEST IN 2018!!!  And I would like to thank all those who have supported us thru the years because 2018 is the 10th year of our publication and without your support we will not make it a decade in the print media.  Maraming salamat po sa inyong lahat!!!  And more power to all of us!  Live life to the fullest and love life!