What you need to know when building a home as a new Canadian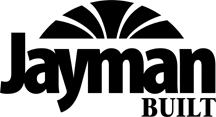 Many immigrants move to Canada and Alberta to start their new life, in hopes of achieving the 'Canadian Dream.' When moving to a new country, newcomers are often faced with a variety of exciting opportunities and new challenges, and may find themselves in unfamiliar situations, where processes differ from those in their home country.
One such instance that can prove to be a challenge to many newcomers is building a new home.
From different styles and types of homes, building methods and housing features, to applying for a mortgage, the language barrier and ensuring your home is best laid out to meet your cultural needs and preferences, building the perfect home can be a confusing process.
The best way for newcomers to navigate these challenges is to find a reputable home builder with the correct information, tools and customer service focus that will help you at every step of the home building journey and to ensure your building experience is as straightforward and smooth as possible.
One such homebuilder is Jayman BUILT (Jayman), who is focused on providing newcomers in Calgary, Edmonton and surrounding communities with the resources and information they need to build a house that fits their needs.
Nishi Saraswat, area sales manager for Jayman BUILT and Cornerstone Court Sales Centre, believes that the home building process should be an ongoing conversation between a homebuilder and the client and that at Jayman, they are not only trying to sell their clients a home, but trying to educate them about the process at the same time.
We asked Saraswat what newcomers should know when looking to build a new home and how Jayman BUILT can help them with the process. Here's what she told us:
Q: When someone new to Canada is looking to build a home, what is the number one challenge they face?
New Canadians will often notice the different building methods in Canada, compared to their home country, as well as different home features that they may not have known existed. At Jayman, we strive to help educate first-time homebuilders and newcomers about the building process and will always give buyers the time they need to ensure that they feel comfortable with their journey to a new home purchase.
Q: What questions should newcomers be asking their homebuilder?
Newcomers should not be afraid to bring any questions or concerns to their homebuilders. If English is not the homebuyer's first language, they should ask their homebuilder if they provide any language support services, to ensure that they are fully understanding their purchasing options.
Newcomers should also ask their builder what is included in their home, 'behind the scenes' – components such as roofing, insulation, heating, cooling, etc. – that they may not immediately be aware of, especially if the Canadian climate differs from their home country. Jayman encourages all of their purchasers to check and compare the prices and features of a home with other homebuilders for what they will get for the same purchase price.
Another important question to ask your builder is the cost to build a home as you see it in the show home, compared to what the pricing of the home is in the brochure. It can often cost as much as $100,000 more to build the features you see in a show home, compared to the home features outlined in a brochure. With Jayman BUILT homes, what you see is what you get. We ensure that our show home pricing is clearly marked, so you can see that it is affordable and achievable.
Q: If language is a barrier, especially when dealing with the complexities of a home purchase, what is the best thing to do?
As mentioned, newcomers shouldn't be afraid to ask their homebuilder for language support – the builder may have a resource that they can bring in to help translate. Jayman offers this support to customers when available and also has a number of employees from diverse backgrounds who are able to assist. We also recommend bringing family members who are comfortable in both languages to help explain terms to you. Finally, you should ask to have details written out, so that you can take them away to consider when you have more time to read and process the information, or so that you can take them to a translation resource for support.
Q: What are some of the most common needs from the new Canadian demographic when looking to build a home?
Some of the trends and buying needs we see from this demographic are spaces to house multiple generations or family units; larger kitchens with lots of counter space for family gatherings; the ability to build and purchase multiple homes within the same community; and the need for a variety of price point options within the same community to make a purchase possible.
Q: How does Jayman customize its homes based on cultural needs and preferences? For example, Filipinos are very family-oriented and often host large gatherings with lots of food. What can Jayman do to build a home for a Filipino family with this lifestyle in mind?
Many of our home floor plans offer large kitchen islands with an open floor plan between the kitchen and the living room. This allows for larger family gatherings with extended table and counter space for hosting. We also offer main floor bedrooms, secondary suites and larger-count bedroom floorplans for families with multiple generations or family units in the same household. As well, we offer opportunities to customize the home during the build phase by placing items of cultural significance in the walls to connect the family to their new dwelling.
Q: What is the incentive for newcomers to build a new home, instead of renting a house?
One of the main advantages of building a new home is that it is an investment. Home owners are paying and investing in themselves, instead of paying rent to someone else. There is also the opportunity for homeowners to build a home with a secondary suite, which they in turn can rent out for extra income. Another advantage of building a home is that buyers can customize and build a home that best reflects their family's needs.
Q: How does Jayman help newcomers who are not yet in the workforce qualify for a mortgage?
The Jayman Financial mortgage team can work with newcomers and help to match them with lenders who are open to creative financing solutions, such as using gift money as a down payment, or qualifying for a mortgage through multiple family members.
Q: Do you work with banks that provide preferred mortgage rates to your clients?
Jayman Financial is a lender-neutral mortgage broker that works with homebuyers to find the right lender and the right mortgage product for their needs. Due to the volume of homebuyers Jayman works with, we often get the best rates from lenders, which could not be accessed if a purchaser went to the lenders directly.
Q: Does Jayman provide additional services to help its customers move from their previous home to a new Jayman BUILT home?
Yes, Jayman is a full-service business. We provide Jayman Realty services, which will help buyers list and sell a former home; and Jayman Financial services, which will help buyers locate and recommend the best mortgage product for the new home. We also provide a free moving truck, to help buyers save the cost of transport within Calgary and Edmonton. These services can help newcomers who may have rented or bought a used home upon arrival in Canada, but are looking to establish roots and build their own perfect home.
Q: What are the current house types and styles that Jayman offers?
Depending on the community, Jayman BUILT offers semi-detached homes, laned homes, single and double-garage front drive, and rear-attached garage homes. For more information on Jayman BUILT homes, visit www.jayman.com or stop by a sales centre to learn more.
Q: Many new Albertans are looking for employment when they first move here. Does Jayman look to hire Temporary Foreign Workers or new immigrants?
Jayman BUILT is an equal-opportunity employer, who looks for diverse employee backgrounds, especially within our sales team. We encourage anyone who feels that they have something unique to offer – in skills, language or cultural understanding – to talk to our sales managers in the community they are interested in, to learn about upcoming opportunities.