Publisher's Note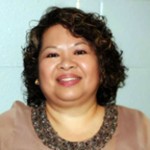 Hello dear reaeders,
Love is in the air now that it's the month of February. Although we should always love one another any time of the year. I wish everyone a HAPPY VALENTINE'S DAY! Whishatever you are doing on this special day with your loved ones, enjoy it and cherish the memories.
This year is the first it my 22 years in Canada that instead of love, I'm sure I will feel the sadness in my heart. It was last year when my husband was in the ICU where we spent our Valentine's day. I was surprised that even if he is in the ICU, he asked one of his daughters to get me a box of chocolates and a card. He managed to scribble on the card just to make sure that I feel how much he loved me. That was our last Valentine's together. Sad but all I have to do is accept the reality that one day we will all go. I'm just thankful that I have my children and grandchildren who keeps my loneliness turn into a brighter day.
Well, so much for my sobbing story, what is happening in the community? Pinoy Times just concluded its' 6th Outstanding Pinoy Awards 2017 last January 20, 2018. Congratulations to all the recipients and we hope to have a bigger and better awards night for 2018. This year is also PINOY TIMES' 10 years in the publication industry. ISANG DEKADA na po kami. Thank you to all the support from our sponsors and to all our readers and contributors. I remember the days when people try to put me down, but as the saying goes, you cannot put a good man down. For as long as you are living with your principles intact, you just keep on dreaming and moving forward.
We would like to thank the Diamond Seniors Club for inviting us to attend their Valentine's Gala and the Coronation night of their beauties. It was indeed a very enjoyable evening with great food, great music and beautiful people. Congratulations to the committee for organizing such a wonderful event.
In the next 2 1/2 months you will hear the promotion for the upcoming concert of the year, AND THEY SANG IT ALL BAMBOO TOUR 2018 LIVE IN CALGARY on May 5, 2018. Please mark this on your calendars, one big event that you should never miss.
Until next issue, God bless us all! Happy Valentine's to my Henry in heaven!!!