Publisher's Note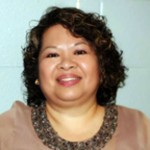 The first quarter of the year is almost coming to an end. We're back to our daylight savings time which means we're now an hour ahead since they say SPRING FORWARD. We just all hope that we don't get that dump of snow that we had last February. Although we know that our weather is very changeable, do not put away your winter gears yet. Now the snow started to melt, and of course some roads are clear and some are quite slippery. So we still have to watch our driving skills. Always be careful when you're on the road. We do not want to see accidents here and there. Hopefully SPRING will be around the corner and soon we will start working on our gardens.
The month is St. Patrick's Day celebration on March 17. One of the longest-running and largest St Patrick's Day parades in North America occurs each year in Montreal. In March 2009, the Calgary Tower changed its top exterior lights to new green CFL bulbs just in time for St Patrick's Day. Part of an environmental non-profit organisation's campaign (Project Porchlight), the green represented environmental concerns. Approximately 210 lights were changed in time for Saint Patrick's Day, and resembled a Leprechaun's hat. After a week, white CFLs took their place. The change was estimated to save the Calgary Tower some $12,000 and reduce greenhouse gas emissions by 104 tonnes. (source: wikipedia)
March is the month of the Lenten season. It is the time for us to reflect and meditate to be forgiven for all the things we did wrong not just to ourselves for also to others. It is a common practice amongst the Catholics to do the WAY OF THE CROSS as one way of recollecting what Jesus has done for us to save our sins. During Good Friday, St. Mary's Cathedral always hold the STATION OF THE CROSS outdoor and lots of people, mostly Filipinos participate. It has been a tradition for quite a long tome There are lots of places we can go where we can reflect and see huge statues of the WAY OF THE CROSS like by Radium BC. But it's more fun in the Philippines when people do the VISITA IGLESIA where you visit at least 7 churches, mostly the old churches. I plan to do this when I visit Manila one of these days. I might not be a very good person in the eyes of other people but what matters is how God will judge me at the end of time. For all I care is what God sees in me and now how other judge me. Be a good Christian, do not do unto others what you do not want other to do unto you.
So much for this month, stay tune for more events coming up your way here in Calgary and also in Edmonton!
Until next issue, God bless everyone and enjoy each day with your loved ones!