Robin on BB: She's still 'too young' to be in a relationship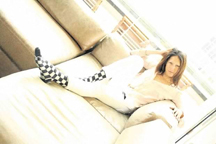 Actor Robin Padilla said he has learned to fully accept the gender preference of his sibling, BB Gandanghari, but admitted to drawing the line at her having a homosexual relationship.
"Rustom is already dead, I get that. This makes BB only 12 years old. I hope she won't rush me and our family. In our eyes, she is still too young to be in a relationship," Robin told the Inquirer.
BB is currently based in California in the United States. "She can do whatever she wants, that's fine. I just hope she will not come home and introduce us to a partner. We're not ready yet. We might not be able to act respectfully in front of that person."
Robin said BB chose to stay in the United States "because there is a revolution going on there, and she wants to be at the heart of it. Like most Padillas, she has deeply revolutionary ideas. She thinks that it is in America where acceptance of transgenders should start, since it claims to be 'the land of the free.'"
Sadly, Robin said, it would take a while for Filipinos to be as accepting. "I told her that she might already be dead for 30 years, and being a transgender would still be frowned upon here. We're not in the same state of mind just yet."
Case in point, Robin said, is the issue of gay marriage, which is still considered illegal here. "I attended a gay wedding ceremony and got the most vicious online bashing. It didn't help that I was caught on camera crying during the ceremony. I couldn't help it—the couple was very emotional while professing their love for each other," recalled Robin, who was referring to the wedding of fashion designer Francis Libiran and his business partner, Christian Mark Jacobs, in March.
Asked to describe how BB was doing financially, Robin said she was "struggling but happy." He explained: "From time to time she would ask allowance from us, like when she needed to transfer homes. But she has her source of income. She earns from modeling and, sometimes, from being an Uber driver. There's nothing wrong with that. I once worked as a gardener when I was still living in Australia. It earned me $8 an hour."
Robin then talked about what he considered was the sad plight of people employed in the biz. "However you look at it, this industry is unfair to its people in terms of compensation and benefits. People are underpaid. The system has to be changed at some point," he stressed. "And because I'm part of it, this means I'm also part of this abusive system."
This was why, the actor said, he suggested to filmmaker Joyce Bernal and actor-producer Piolo Pascual to "contribute to the change." The two are bankrolling a film on the Marawi siege that Robin is starring in.
"I told them to make sure their employees are well-compensated and made to work decent hours. I told them that if they aspire for change, this has to start in their own backyard," Robin explained, adding that he was often unable to resist giving financial aid to industry people who sought his help.
"It's like I have my own DSWD (Department of Social Welfare and Development) office," he shared with the Inquirer. "You'll be surprised to discover that a person working for the No. 1 broadcast network has no money for medicine. Sadly, it's my resources that would often get drained. I just couldn't say 'no' to someone in need. It's my take-home pay that gets affected."
Source: inquirer.net